Software Engineer (JS/.NET)
11.10.2019.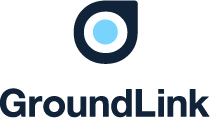 About GroundLink
Work Hard, Enjoy What You Do.
At GroundLink, every employee matters because everything we do is focused on the clients we serve in every corner of the globe. With our award winning app, world class website and exceptional customer contact centers, we seamlessly connect our vast network of professional and licensed black car drivers with discerning clients who value their time, value their safety and appreciate great customer service.
We are a global team of people who work hard, work together, and have plenty of face time with senior leadership (they actually WANT to hear what's on our minds!). Our major offices are based in New York, Dallas and Belgrade, Serbia, so there's always someone just a Skype call away, anytime of the day. We celebrate and encourage diversity because when we all think alike, nobody's thinking very much.
We are always interested in adding extraordinary people to our team -- especially those who love new challenges, appreciate flexible schedules and are as passionate about their careers as they are about their lives.
We are currently looking for candidates for the position of:
SOFTWARE ENGINEER (JS/.NET)
Belgrade
We are looking for full-stack development contributors. Here we have a passion for technology – we don't build software for a living, we live to build software. We love cutting edge technology adoption. The ideal candidate will also possess a passion for technology and learning, an eagerness to become a trusted advisor, have a proactive "go get 'em!" attitude, and love solving business problems. If you like to upgrade, modernize, tackle challenges head on, and want to work in a place where your contributions are impactful and important, we would love to hear from you.
WE PROVIDE:
A great team to work and collaborate with;
A great work-life balance;
New technologies (React, GraphQL);
An opportunity to Greenfield projects – help us build from the ground up!
A place where your contribution is impactful.
Competitive compensation and benefits package.
RESPONSIBILITIES:
Full stack development – JS, React, Node, .NET, JSON, SQL Server
Participate in architectural discussions
Participate in code reviews
Be a creative problem solver
Become a trusted advisor for our software suite
Participate in interviews of new team members
REQUIREMENTS:
BS in Computer Science or related field or equivalent experience
JavaScript development
.NET C# development
T-SQL queries, stored procedures, DB schema design
UI/Front-end development
Asynchronous and/or multi-threaded development
Comfortable in an agile environment
Experience in a high availability environment
Strong communication skills
Debug and problem solving skills
BONUS POINTS:
Experience working in environments with Microservice/Pub-Sub model architectures
Full Stack experience, specifically experience with greenfield development or end-to-end development
Experience developing high traffic/high profile solutions
PLEASE NOTE:
We will only consider applications submitted in English.
For more information about our company, please visit our website GroundLink.com
Deadline for applications: 11.10.2019.