Student Internship: 3D Art
Eipix entertainment d.o.o.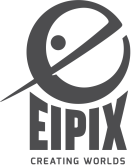 Student Internship: 3D Art
Novi Sad
ARE YOU AN ARTIST, DESIGNER, OR ARCHITECT WHO CHOOSES VIRTUAL 3D SPACE AS A CREATIVE ECOSYSTEM? DO YOU LIVE TO SHAPE VIRTUAL WORLDS THAT GIVE THE VIEWER A TASTE OF THE SEEMINGLY IMPOSSIBLE?
If so, please consider a student internship in our 3D department.
Before you apply: our games are the very projects you will be working on, so understanding the mechanics, aesthetics and overall style of hidden object puzzle adventure (HOPA) games will help immensely to hit the ground running and get the maximum experience out of the internship. We suggest you play a few Eipix-developed HOPA games before you apply.
WHAT WE OFFER:
Work among artists with years of industry experience
Master the production pipeline, processes, and professional tips and tricks
Create 3D visuals for various video game projects
PREPARE YOUR FILES:
CV is a concise document presenting relevant and up-to-date information about yourself, such as:
Name and surname (use Serbian characters if needed, don't come off illiterate)
Place of residence
Contact information (mail, cell phone, Skype etc.)
Education (formal/informal – institution, department, year of study)
Relevant skills (animation, computer literacy, organizational skills, etc.)
WORK EXAMPLES:
Your work presents your skills and interest in the best possible manner. So, show us what you've done so far. It can be anything: personal projects, school projects, individual/team projects, finished/unfinished… There's no need to be shy or modest. We want to see what you do, how you think, and what makes you stand out of the crowd!
Deadline for applications: 26.02.2020.