Oglas je preuzet sa sajta poslodavca i nije proveren od strane sajta HelloWorld.rs

Job listing has been deactivated.

Mesto:
Beograd
Senioritet:
Intermediate
Datum ažuriranja:
25.07.2018.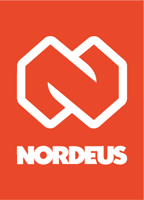 Technical Art Director
BELGRADE
ARE YOU A TECHNICAL VIRTUOSO?
A fearless pioneer ready for your next challenge?
This is your chance to join a young, international team of forward-thinkers and help them blaze the trail for new trends and technologies.
As Technical Art Director, you will…
Be the driving force behind the technical wizardry we rely on to produce the best art on the market.
Work closely with the Head of Art to ensure all our game teams are fully capable of realizing the artistic vision.
Build and manage the tech art discipline that provides technical support across the business, both through a central "brain-trust" and within the game teams themselves.
Provide training and documentation, monitor performances, set standards, and oversee processes and pipelines.
Be a true master in both the technical and art worlds.
Report directly to the Head of Art.
Your responsibilities will be to…
Ensure all the art directors across our business can realize their vision within the specifications.
Directly line-manage our central technical art team.
Personally mentor all the technical artists across our business and guide their career growth.
Build, cultivate, and elevate the technical art discipline across the studio.
Evaluate, optimize, and oversee all the art department pipelines, tools, and workflows.
Drive the design process and implementation of new tools and procedures.
Strategically keep the studio ahead of the curve with new technologies and workflows, and empower others to actualize them.
Work with the central code team for R&D and engine improvements.
To deliver these responsibilities effectively, you will have…
Published AAA titles and been through numerous development cycles.
A successful track record of building, growing, leading, and motivating technical art teams.
Experience managing multiple projects, priorities, and deadlines with attention to detail.
An aptitude for breaking down visual benchmarks and providing technical solutions with a focus on quality.
Confidence pitching and presenting best technical practices to art departments, critiquing problems, and clearly explaining solutions to non-technical artists.
A knack for synthesizing processes into digestible documentation and technical specifications.
Mentoring expertise in at least two of the following technical areas: rendering, animation, rigging/skinning, VFX, or shaders (HSLS authoring).
The ability to teach tools and scripting for art packages (Python, MEL, Z-Script, PyQT), applying coding standards and reviews.
"Hands-on" experience with a number of game engines such as Unity, Unreal, and Lumberyard.
In-depth knowledge of 3D-game development pipelines using Maya, ZBrush, Photoshop, Substance and MotionBuilder.
The ability to write tools to extend the game engine (Unity3D tools in C#, C++).
An artistic background showing a solid understanding of art fundamentals: anatomy, composition, lighting/value, form/function, and perspective.
If this sounds like your new job, send us your current CV and a letter telling us how and why you want to help us grow.
Deadline for applications: 26.07.2018.
Job listing has been deactivated.

Apply here