Job listing has been deactivated.

Mesto:
Novi Sad
Senioritet:
Intermediate
Datum postavljanja:
25.03.2020.
Rok:
24.04.2020.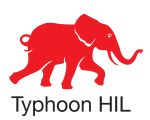 Tajfun HIL d.o.o. – Novi Sad, Republic of Serbia
Technical Content Writer
Novi Sad
Technical Content Writers at Typhoon HIL are communication experts with strong penchant for technology who are capable of conveying complex information clearly, concisely and compellingly. Depending on the target audience, e.g. engineers or general public, Technical Content Writers are able of communicating the main idea either by relying on the jargon, or by using everyday vocabulary. At Typhoon HIL, Technical Content Writers are seen as playing one of the key roles, because they represent the link between Typhoon HIL engineers and business developers, on the one hand, and Typhoon HIL users and researchers on the other.
As a Technical Content Writer you will work closely with the application engineers, software engineers and business developers to create captivating content that both explains the procedures and highlights the benefits of the Typhoon HIL portfolio of products and services. You will also be in the unique position to apply, modify and shape the Typhoon HIL Voice and Style in all relevant digital channels, such as web pages, blogs, application notes, etc.
You will rarely write content from scratch. Instead, you will use your communication expertise and documentation skills to support other teams who will supply you with outlines, storylines and key terms and concepts. In short, you will be one of the main architects of the final message that the company sends out to the world. Given that Typhoon HIL is the leading developer of one of the key technologies for decarbonization, digitalization and decentralization of energy, we are sure that you will be passionate about helping the world find out and understand the amazing things that Typhoon HIL does and how it helps build our sustainable and green future.
For this position, you will be joining Typhoon HIL's Research and Development Center in Novi Sad (Serbia), which is a thriving and fun international community consisting of engineers from Serbia, Montenegro, Croatia, Switzerland, Brazil and USA. Depending on the projects you work on, you may also have an opportunity to visit Typhoon HIL offices in USA and Switzerland.
Responsibilities:
Collaborate cross-functionally among teams to create appropriate technical content for various platforms, such as web, user documentation and application notes.
Ensure language quality and accuracy across all content channels by editing and proofreading content written by others.
Ensure terminological consistency of content across all channels and maintain the in-house glossary of terms.
Ensure the content follows relevant style and voice guidelines.
Coach non-writers in order to improve their writing skills and application of Typhoon HIL Style and Voice.
Design, plan, and execute complex documentation projects.
Requirements:
You have at least a bachelor's degree: an MA/MSc is a plus.
You have 3+ years of work experience in the domain of technical writing in English and a portfolio or samples to prove it.
You have excellent written and verbal communications skills in English, either as a proficient non-native speaker or a native speaker.
You have experience in working with XML-based authoring frameworks: experience with DITA is a plus.
You have experience in working with XML-based authoring tools: experience with Oxygen XML editor is a plus.
You have an analytical mindset.
You are highly organized.
You are detail-oriented.
You are highly self-motivated and ambitious in achieving goals.
You are a strong team player, but, when needed, can work and execute independently.
You are self-driven and no one needs to push you to excel.
You are curious and keep up to date with the new developments in your field of expertise.
You are familiar with keyword placement and SEO.
Benefits:
Company vision and drive, driven by the development of our own product.
Competitive salary.
Great company culture, based on mutual respect and great relations between all employees, regardless of the rank.
Interesting team-building events, chosen by the employees.
Private health insurance.
Please send your resume and cover letter electronically.
Deadline for applications: 24.04.2020.
Job listing has been deactivated.