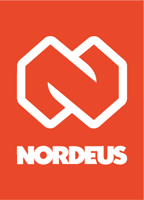 Game Design / Belgrade
UX Designer
Location: Belgrade
Here at Nordeus, we stunned the games industry in 2010 with the release of Top Eleven, the world's most popular mobile sports game, with well over 180,000,000 downloads to date. Today we have three additional games across multiple genres, in various stages of production.
Based in Belgrade, a city with an entrepreneurial and exciting energy, we have embarked on strategic growth and is expanding in key areas. We are self-funded, profitable and fiercely independent. In addition to our world-class ambitions in game development, we are searching for the best talent in the world to help us achieve our goal to be the best independent games studio in the world.
A brief snapshot of some of the awesome things you'll be working on:
You will be joining a fun and collaborative creative team tasked with exploring different approaches to designing for user behavior and improving our game experiences. Working closely with our product and engineering teams, our UX designers are focused on how the product feels as well as making sure products logically flow from one step to the next.
Design innovative world-class interactive experiences

Work closely with product managers, game designers, artists, and engineers to define UX goals for new and evolving design challenges and features

Create world-class UI solutions through iteration: define briefs, user stories, analyze insights from industry benchmarks and user test, create UX flows, wireframes, prototypes and mockups, pitch and refine

Participate in, create and refine best UX design best methodologies and practices, including user-centric design at Nordeus

Present initial concept designs and final designs to teammates and stakeholders
The kind of experience we think is cool for you to have:
5+ years as a user experience designer, interaction designer, information architect, or similar role

Strong understanding of feature design of top performing products in mobile and free-to-play games

Deep knowledge of what it takes to create a great player experience

Experience with different user testing methods

Desire to understand and learn what players really want from mobile gaming experiences and weaving that feedback into our design

Ability to translate different models of player behavior into conceptual diagrams, wireframes, visual mockups, and prototypes

Proficiency in industry standard applications such as Proto.io, Sketch, Adobe Suite, etc

Excellent and positive team player with great communication and organization skills

An online portfolio or samples of work demonstrating experience creating a great user-centered design
Why you will love working here:
Awesome chance to work with a team of experienced gamers, smart talent, and passionate risk-takers

inspire each other to do better and have fun in the process

Continue to build fun and exciting games and interactions for the millions of diverse people who play our games throughout the world

Competitive compensation, benefits and perks. We take very good care of the people we hire and the teams we build

Independently-owned and profitable studio that enables you to be free from multiple levels of meetings, approvals and other roadblocks

Belgrade is awesome. Called "a hidden highlight of Europe" by Rough Guide, the city is proud, confident, and quickly progressing in the areas of art, technology and sports. It truly is one of Europe's up-and-coming locations. Life in Belgrade is particularly good for families, with excellent international schools and nurseries options
Deadline for applications: 17.12.2019.