C# Developer
GrECo Shared Services Center d.o.o.
24.10.2019.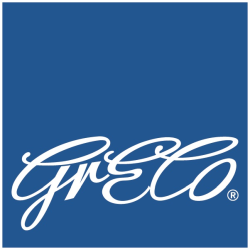 GrECo Shared Services Center d.o.o. from Belgrade is a business entity operating within GrECo International Holding AG from Austria. Due to expansion we are looking for candidates for position of:
C# Developer
Belgrade
Work experience:
Proficient in C# and MS SQL, with a good knowledge of cloud ecosystems (specifically Azure solutions)
Experience with Performance Tuning and Optimization (PTO), using native monitoring and troubleshooting tools
Strong understanding of object-oriented programming concepts
Familiar with various design and architectural patterns (clean code)
Understanding of IOC and Dependency Injection
Understanding fundamental design principles behind a scalable application
Creating database schemas that represent and support business processes in entity framework.
Implementing automated testing platforms and unit tests (test driven)
Performance and Alert Monitoring
Proficient understanding of code versioning tools as well as database versioning
Familiarity with continuous integration, testing and deployment
Exposure to Asp.Net core framework and Blazor a benefit
Experience with backups, restores and recovery models in the Azure environment.
Any experience with VBA and office automation a benefit
Primary Duties and Responsibilities:
Translate application storyboards and use cases into functional applications
Design, build, and maintain efficient, reusable, and reliable solutions
Ensure the best possible performance, quality, and responsiveness of applications
Identify bottlenecks and bugs, and devise solutions to these problems
Create and maintain code and data quality, test coverage and automatization
Apply data modelling techniques to ensure development and implementation support efforts meet integration and performance expectations
Independently analyse, solve, and correct issues in real time, providing problem resolution end-to-end
Share domain and technical expertise, providing technical mentorship and cross-training to other peers and team members
Company benefits include:
Full time employment
Working in a young and dynamic team
Possibilities to advance your career in related fields
A competitive salary and benefits
Deadline for applications: 24.10.2019.