Velsera (Formerly Seven Bridges)
About us
Welcome to the era of Velsera! Seven Bridges, Pierian & UgenTec have combined to become Velsera.
Velsera is the precision engine company. We empower researchers, scientists, and clinicians to drive precision R&D, expand access to, and more effectively leverage analytics at the point of care.
We unify technology-enabled solutions and scientific expertise to enable a continuous flow of knowledge across the global healthcare ecosystem. This interweaves diverse biomedical communities, allowing them to build upon each other's success and accelerate medical breakthroughs that positively impact human health. With our headquarters in Boston, MA we are rapidly growing and expanding our team which currently has over 800 employees located in 14 different countries!
Our Vision: Velsera's vision is to provide a continuous flow of knowledge between researchers, scientists, and clinicians around the world, creating insights that radically improve human health.
Our Mission: Velsera's mission is to radically improve health globally through multi-omics and insights.
Careers at Velsera:
Velsera team in Serbia consists of bioinformaticians, engineers and product/project managers working together on building the most advanced cloud computing platform for genomics data analysis which would help our clients investigate and treat all kinds of genetic disorders.
Within our engineering department you can build your career as a Java, Python, Go or a Front-end engineer, QA or a DevOps engineer.
On the other hand, in our Bioinformatics department you can work as a Bioinformatics Analyst, a Bioinformatics Support Specialist or a Scientific Engagement Manager.
Inseparable from the Bioinformatics and Engineering department are our Security and Product divisions within which you can develop your career as a Security Engineer, Penetration Tester, IT Help Desk Analyst, and Risk and Compliance Analyst, as well as Product Development Manager, Delivery Manager, Customer/Technical Support and Technical Writer.
Tech stack
Java
Python
Go
R
JavaScript
Cloud
Angular
MongoDB
MySQL
blazegraph
AWS
GCP
Benefits
Team activities and sport events
Selection process
Considering that our projects are constantly developing, we always have the need for new and inspiring team members that would expand our existing teams and help us engineer a better tomorrow. Let's connect! We would like to meet you and hear more about your experience, skills, career aspirations and motivation to join our talented teams. On the other hand, our Talent Acquisition and hiring teams will share with you all the relevant information regarding our company, positions, product, as well as our culture, mission and values. Below is an example of how our selection process typically looks like, however, it may differ depending on the role.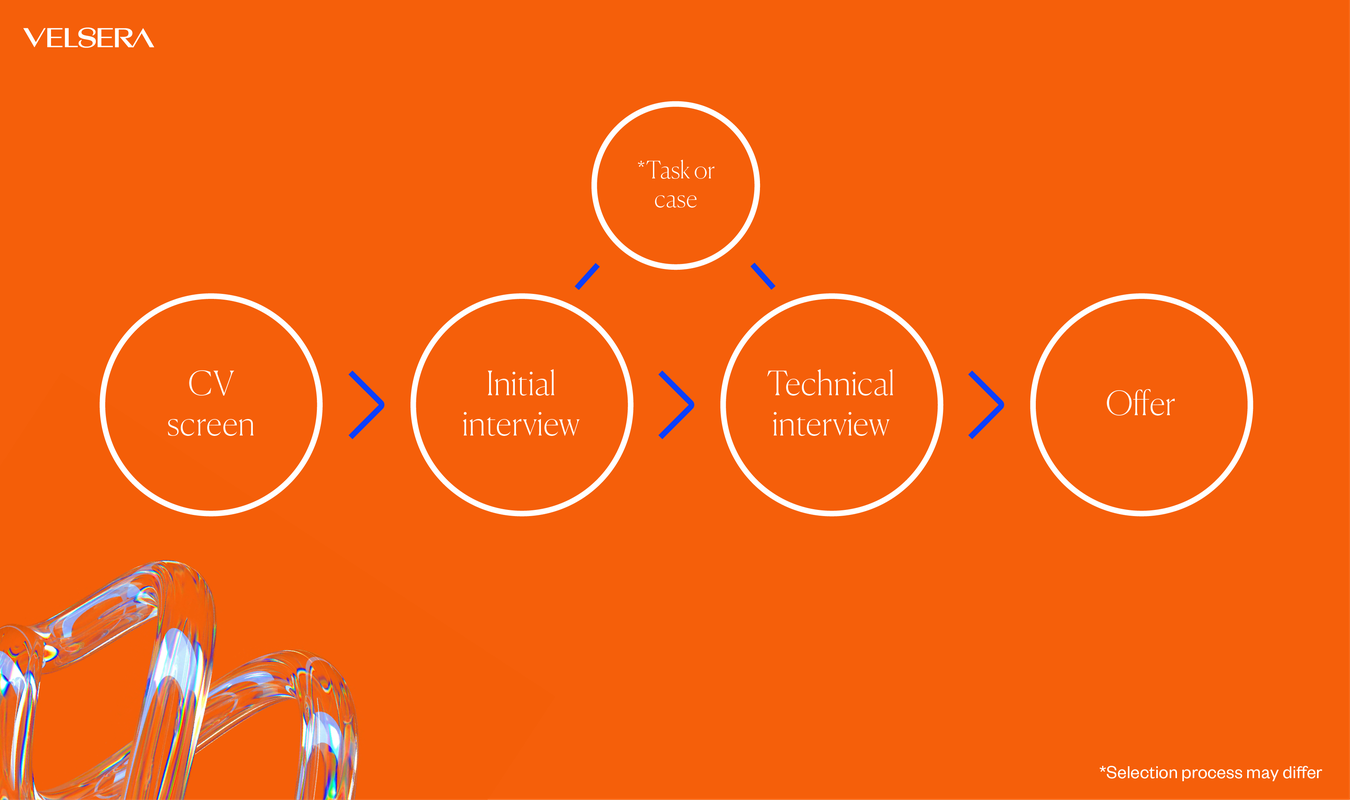 Contact
Omladinskih brigada 90g, Beograd; Milana Savića 25, Novi Sad
Zaprati kompaniju i ne propusti nove važne informacije. Dobićeš email obaveštenje kada poslodavac objavi novi oglas za posao, kada neko podeli platu, iskustvo o radu ili sa intervjua.