C++ Developer
21.08.2019.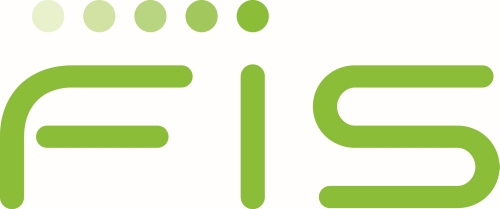 C++ Developer
Belgrade
Are you curious, motivated, and forward-thinking? At FIS you'll have the opportunity to work on some of the most challenging and relevant issues in financial services and technology. Our talented people empower us, and we believe in being part of a team that is open, collaborative, entrepreneurial, passionate and above all fun.
What you will be doing
Prophet is a leading risk management platform used by the financial services industry around the world to model companies' financial business. The Calculation Engine is used by Prophet Professional and Prophet Enterprise systems to perform actuarial calculations split across multiple machines. It is undergoing major enhancements and you will be involved with updating it to keep up with the latest actuarial modelling practices and technology improvements using C++.
We are looking for a C++ developer to join our team working on the Prophet Calculation Engine. You will be involved in the full software development lifecycle, from design through to implementation, testing, production, and maintenance. You will get involved with the use of new technologies, tools and methodologies.
What you bring
Bachelor's degree in numerate discipline, preferably software engineering; good numerical intuition; creative problem-solving abilities
C++/STL Software development – 3+ years or equivalent
OO Design and Development practices
Full software development lifecycle
Team player, enthusiastic, keen to learn new technologies
Good skills in English
Bonus if you have
Exposure to financial concepts and mathematics
Experience with C++11/14; Boost; C++ Compilers – Microsoft, Intel or GNU
Experience with XML/JSON; Multi-threading; Sockets; Windows SDK; Grid/HPC/Cluster
Experience with GPU; SQL, NoSQL, Distributed Storage / File Systems; Cloud e.g. Azure, Amazon
Experience with Visual Studio, Intel Vtune / Inspector; TDD e.g. Microsoft Test Framework / CPPUNIT
Commercial experience in finance/insurance; Design Patterns; Agile/iterative
What we offer you
A work environment built on collaboration, flexibility and respect
Competitive salary and attractive range of benefits designed to help support your lifestyle and wellbeing (including private healthcare, 27 days of vacation, work from home – 4 days per month, etc.)
Varied and challenging work to help you grow your technical skillset
Ready to start your journey with us?
We look forward to receiving your application. Please use only the button below in order to apply (only complete online applications will be considered)
FIS is committed to protecting the privacy and security of all personal information that we process in order to provide services to our clients. For specific information on how FIS protects personal information online, please see the FIS Online Privacy Notice.
Deadline for applications: 21.08.2019.