Oglas je preuzet sa sajta poslodavca i nije proveren od strane sajta HelloWorld.rs

Mesto:
remote
Senioritet:
Intermediate
Datum ažuriranja:
10.03.2020.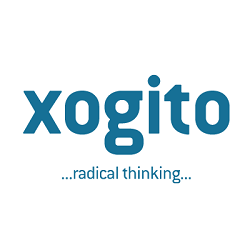 We are looking for:
Database Engineer
Remote position
Purpose of the Role
The Database Engineer is responsible for continuously pushing the boundaries of our data infrastructure capabilities through the development of tools to improve infrastructure leverage, collaborating with engineers across various teams to on-board and support new products, and continuing to drive improvements to the resiliency and availability of database platforms.
Duties and Responsibilities
Install, patch, upgrade, configure, tune and maintain MySQL databases
Troubleshoot critical performance bottlenecks for MySQL databases
Review and assess the impact of database design changes prior to their implementation
Collaborate with other IT teams and Vendors to resolve complex and multi-disciplinary issues
Ensure that databases are monitored, maintained, backed up, and available as appropriate
Manage database security with an adherence to security policy
Review stress testing results and provide recommendations to development teams
Automate management tasks, streamline processes, and perform standard administrative functions
Mentor, assist, encourage, and serve as a backup to other team members
Managing RDS, Elasticsearch with high availability and high scalability
Build, scale, and administer PostgreSQL infrastructure with a focus on the performance, availability
Required Experience & Knowledge
Understanding of MySQL's underlying storage engines
Knowledge of de-facto standards and best practices in MySQL
Knowledge to upgrade 5.x to latest versions
Knowledge of limitations in MySQL and their workarounds in contrast to other popular relational databases
Strong knowledge in PostgreSQL, setup PostgreSQL HA and troubleshooting scalability issues.
Strong knowledge of ODBC/JDBC client/server communication
Automation experience with Shell, Python, Ruby, Perl and SQL scripting
Analytical skills necessary to perform troubleshooting of errors and performance issues
Work experience with OLTP, OLAP, Staging, and Data warehouse configuration
Experience with configuration management like Terraform/Ansible
Experience in RDS, Elasticsearch
Skills and Attributes
Analytical skills necessary to perform troubleshooting of errors and performance issues
Experience with activities for business-critical systems
Strong problem solving and debugging skills
Customer-oriented attitude with good prioritization skills
Excellent teamwork ability
Required Education & Qualifications
Bachelor's or Master's degree in Computer Science or related degree
Any IT certifications will be considered as a big advantage
Fluency in English (both written and spoken)
Deadline for applications: 10.04.2020.
Apply here
Sačuvaj oglas