DevOps Engineer
Outsource Insurance Professionals
Mesto: Beograd
Senioritet: Intermediate
Rok Konkursa: 16.10.2019.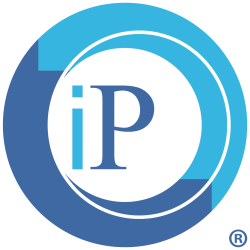 DevOps Engineer
Belgrade
Are you looking to explore what's possible in a collaborative and innovative work environment? Is your goal to work with a team of talented professionals that are keenly focused on solving complex business problems and supporting product innovation with technology? If so, you might be our next DevOps Engineer, where you will be involved with building out systems for our rapidly expanding team, enabling the whole group to operate more effectively and iterate at top speed in an open, collaborative environment. Systems management and automation is the name of the game here – in development, testing, staging, and production. If you are passionate about building innovative and complex software, are comfortable in an "all hands on deck" environment, and can thrive in an Insurtech culture, we want to meet you!
You will be responsible for:
Work with our team of developers to support project work and to update and release to QA/Production with software releases, configuration updates, and other release requirements
Provide technical guidance and educate team members and coworkers on development and operations
Have a vision for the organization that will allow you to implement long-term solutions through simplification and automation
Monitor metrics and develop ways to improve
Conduct systems tests for security, performance, and availability
Collaborate with team members to improve the company's engineering tools, systems and procedures, and data security
Must Possess:
You have a working knowledge of DevOps tools like Git and GitHub, Docker, Kubernetes, Jenkins, Ansible
Experience with Database SQL (MS SQL), CI/CD tools, shell scripting, Scrum/Kanban, Agile workflow methodologies
Experience with Linux infrastructures (CentOS preferred)
Experience with Amazon AWS, Microsoft Azure, Google Cloud or other cloud setups
Nice to have:
You know your way around code deployment tools (Puppet, Ansible, and Chef)
You exhibit expertise in software development methodologies
You have a working knowledge of databases
You can maintain web applications
You understand network protocols
You were exposed to RDBMS or NoSQL DB like MongoDB
You are familiar with automated environments, cloud infrastructure
You can configure web servers - Apache, Nginx, and IIS
You have experience with virtualization and configuration management
Deadline for applications: 16.10.2019.