DevOps Engineer
09.01.2020.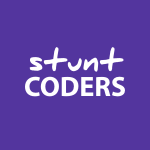 DevOps Engineer
Belgrade
We are StuntCoders, a software development company made up of different passions, technologies and skills, united under a single promise — to be exceptional.
Smart, curious and driven by discovery, collaboration is the foundation of our company and our work. Through well thought out architecture combined with pixel-perfect design and cutting-edge technology, we create eCommerce solutions that change the way consumers interact with brands.
Over the course of years, we began hosting more and more of our own customers' solutions, through distributed networks, integrated CI/CD, automation in deployment, as well as our in-house solutions for automation.
Now we are looking for a talented DevOps with the passion to automate to join our team and help us reach new levels.
What will be your responsibilities?
Providing help in

organising

current server stack in a more unanimous and meaningful way (currently on AWS, DigitalOcean, Hetzner, some instances running as clusters);
Working with clients such as Arduino and Helthjem (one of Norway's biggest shipping companies);
Collaborating with developers and making sure new environments meet requirements and conform to best practices (Help manage and organise Vagrant machines);
Overlooking backups and making sure they are smooth and performing well;
Setting and

organising

production deployment process that won't depend on individual access;
Setting and maintaining server monitoring, the performance of web servers (Apache, Nginx), caching and databases (Redis, NoSQL, MySQL);
Performance Management - evaluating existing applications and platforms, giving recommendations for enhancing performance via gap analysis, identifying the most practical alternative solutions and assisting with modifications;
Picking up the phone and jump on the computer when servers are down;
What do we offer?
Full-time employment;
Flexibility to work from anywhere;
Flexible working hours;
A close team of dedicated professionals;
In-office: A configurable environment with high-end equipment, Macs and Herman Miller chairs, fresh fruit, snacks etc.
Paid overtime (servers can fail, it's okay to be paid for working hard);
Access to learning materials and conferences to upgrade your knowledge;
About you?
You have a university degree in software engineering or equivalent hands-on experience;
You have a minimum of 2 years' experience in working as a DevOps or Software Engineer with similar problem-tackling;
You have 1+ year experience with AWS load balancers and EC2 instances;
You are experienced with virtualization/containers (Docker, Vagrant, LXC/LXD, VMware), cloud platforms (Kubernetes, Azure, AWS);
You have a passion for software engineering and high-performance build and deployment automation;
You love improving the efficiency and effectiveness of the development team by making changes to tools and processes;
You are independent and able to deliver 'production-ready' solutions with minimal or no guidance;
Your English is fluent (you could woo Zooey Deschanel or Ryan Gosling if you wanted to);
You just have a knack for automation.
How to apply?
Send us your CV, tell us a bit or a lot about yourself, what inspires you, and make sure you include your portfolio and links to work you've previously done.
Deadline for applications: 09.01.2020.