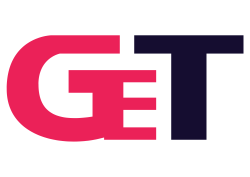 GET (Global Engineering Technologies) is a Serbia-based company, founded by IT engineers driven by idea of building a company that is constantly striving to improve its products and services.
GET is an established international company, successful in producing various industry-specific innovative software solutions using the latest cutting edge technologies, accompanied with trainings and support for end-users.
We deliver top quality services and help our clients to increase their business reliability with a wide range of software development and consulting services, as well as a broad portfolio of middleware for collaboration, predictive analytics and systems management. We have a proven track record of success in providing solutions in automotive industry, logistics and retail.
Our team is made of more than 150 software engineers, business analysts and business domain experts. Our clients are ranging from 5.000 to 80.000 employees. We are a reliable partner of Atlassian, Microsoft and Cisco.
GET is people. And we are one big family.
Click to GET Inside:
www.global-engineering-technologies.com/get-inside
We are looking for:
Document Management Specialist
Belgrade
Responsibilities:
To manage, convert and import variety of digitized software project requirements into internal and external requirement management systems.
To recognize and solve problems that occur regarding document and requirement management
To analyze the processes and determine the best ways to increase the efficiency of daily tasks execution
To maintain good collaboration and communication with the clients
Initiative approach to creating better organizational and technical environment for requirement flow and archive system.
Continuous update of tools and procedures both for automated and manual requirement processing.
Required skills:
Experience with Visual Basic for Applications
Good knowledge of Microsoft Office Suite
Proficient command of written and spoken English
Ability to learn and support new tools as required
Be genuinely curious and constantly striving to improve
Analytical approach to problem solving
Preferred skills:
Understanding of Microsoft Office document object model
Visual Basic script
Batch scripting
Experience working with Requirement Management Systems (DOORS, Reqtify)
Experience working in IT user support
What we offer:
Attractive compensation plan that matches with your professional development
Build your own long-term career path with us
Involvement in project assignments with diverse technologies
Working in small and highly-skilled teams with dedicated mentorship
Great experience working for top-tier clients worldwide
Access to private healthcare and sports facilities
Possibility to travel abroad
We are pleased that you have taken the first step to finding out about a career at Global Engineering Technologies. In order to ensure the most professional treatment of your application, GET is exclusively using online applications.
Please note that only shortlisted candidates will be contacted.
Deadline for applications: 13.02.2020.