Front-End Developer
17.12.2019.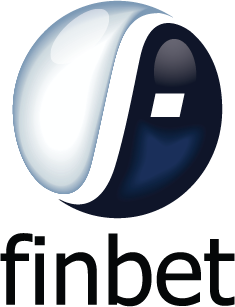 Finbet doo, an associated company of the international Fincore group is hiring IT professionals for its Belgrade office.
To that end, Finbet is seeking for:
Front-End Developer
Job location: Belgrade
Who are Finbet?
We make and run software for companies across a variety of industries – with roots in banking/finance, the company has continuously evolved, expanding into gaming, sports betting, healthcare and the civil service.
What's the opportunity?
We are looking for a talented Front-End Developer, capable of converting interactive designs into a fluid, modern mobile and desktop web experiences. As a member of the Interactive Platform Team, you will be responsible for development of a new sports betting application, as well as CMS and Back-Office applications.
Key skills:
Good knowledge of JavaScript and/or TypeScript
Good knowledge of HTML and CSS
Good knowledge of responsive and mobile web design implementation
Professional experience with Angular 2+ framework and related tooling, such as Angular CLI, Webpack, npm
Interfacing with RESTful web services
Experience with distributed version control systems such as Git
Desired skills:
Knowledge of CSS preprocessors such as SASS or Less
Knowledge of reactive programming
Experience with testing tools/frameworks like Karma, Protractor, Jasmine
Multi-platform, multi-browser application development experience
Experience with React/Redux
A degree to BS/MS level in Computer-Science, Mathematics, Electronics or similar
We are looking for people with strong analytical skills, who are keen to challenge themselves and willing to learn new technologies. Good verbal and written English is preferred, as we work with international companies.
What we can offer you:
Stability is important – we offer positions with permanent status, where you can hone your skills and thrive.
Very competitive pay structure, with potential to progress to team-lead and management positions.
Flexibility and work-life balance; whether you like an early or late start - there is a place for you here.
Welcoming atmosphere around the office, with a multinational team full of experienced and helpful colleagues.
Socializing – including company excursions and office parties, mini concerts.
If you think you would fit in well, send us your application and CV now. We will be in touch with the shortlisted candidates.
Please send CV's electronically.
Finbet is committed to protecting the privacy and security of all personal information that we process.
Full list of available positions on http://www.finbet.rs.
Deadline for applications: 17.12.2019.