Oglas je preuzet sa sajta poslodavca i sajt HelloWorld ne garantuje njegovu ažurnost.
JavaScript
CSS
Ajax
HTML
jQuery
HTML5
Git
CSS3
CMS
SASS
intermediate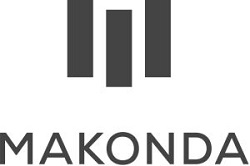 We are always looking for new and fresh ideas in web development and we know that those ideas come from passionate and dedicated people willing to take challenges and test the borders of code writing.
You can be a part of our experienced team and join forces with unique and interesting programmers in a mission to make the web and mobile better places to be.
If you know how to use Composer/NPM/Bower, how to speak PHP/MySQL/JavaScript/HTML/CSS and make your own coffee - don't hesitate! You are the one we are looking for!
We are looking for:
Frontend Developer
Belgrade
Position:
Qualifications:
3+ years experience building usable, beautiful websites and integrating front-end with back-end web services
Responsibilities:
Create visually appealing web pages or interfaces
Create, edit or modify templates for a CMS or web development framework
Write clean, semantic mark up and styles for websites in Html5, CSS3, SASS
Develop interactions in CSS3, JavaScript, Ajax, and jQuery
Plan and maintain high-level front-end architecture of web applications
Ensure designs are consistent with specifications currently being used across platforms
Proficiency with Git workflow
Assist back-end developers in coding and troubleshooting
Deadline for applications: 18.10.2023.
Kompanija Makonda se bavi kreiranjem high-end veb rešenja. Makondu čini tim iskusnih veb dizajnera, programera i SEO stručnjaka.
Preporuke se učitavaju...