ICT L3 Endpoint Engineer
25.12.2019.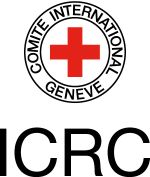 The International Committee of the Red Cross (ICRC) is a neutral, impartial and independent humanitarian organization that works to protect and assist people affected by armed conflict and other situations of violence. To find out more about ICRC mission and its activities visit www.icrc.org.
The ICRC ICT division is responsible for designing, implementing and supporting ICT solutions for more than 13'000 of its employees worldwide. The Belgrade Shared Services Center (BSSC) is created to provide support service to the ICRC worldwide operations.
The Endpoint Engineer job is a multiple works with an end-user vision. Technical testing, documentation, communication or coordinate it with the change manager and follow field deployments are the daily tasks. L3 support for End user applications and managing field infrastructure as well as OSX clients at ICRC infrastructure contact point.
The BSSC is looking for a suitable candidate to fill the following position:
ICT L3 Endpoint Engineer
(location Belgrade)
MAIN TASKS
Plan strategy and deployment, open change requests and ensure consistency of the field environment through the maintenance
For standard applications "off the shelf" participate to the design and specification with packaging, propose planning, deployment, construction, and do UAT tests including technical test
For business applications, manage the receipt of deliverables packaging: make the technical test, coordinate the functional test with the Business and the Sanity check with EUC Belgrade, do the communication to the Field or give information to the change manager
Be able to propose Modern Management with Workspace One
Ensure the prosperity of W10
Follow the deployment in Workspace One (Airwatch), SCCM
Plan the field deployments that impact the end-user's workstations and propose training if needed to workplace and field teams.
Help in catalog software end-users, accessories and terminals (adding new services, managing the life cycle)
Identify and describe the hardware and software needed by the end-user
Assure the LAB quality
Coordinate and help the tests with EUC L2 Belgrade
Be knowledgeable and keen about future EUC technologies and/or methodologies
Responsible for the technical HW and Software documentation in VSM / FINE DOC / SharePoint / ICRCpedia
Collaborate with Application Coordinator in Out of Catalog process
Knowledge and vision about MAC
Give level 3 support for Win10, Office and OSX at ICRC Infrastructure contact points
Support and analyze of problems L3
REQUIRED BASE PROFILE
Information Technology Engineer degree (or equivalent)
Minimum 3 years of professional experience in the IT field
Knowledge of systems and technologies SCCM, Workspace One (AirWatch), Windows 10, Windows Server, Hyper-V, Exchange/Outlook, OSX, Exchange/Outlook, Microsoft Office and licenses
Ability to manage and follow-up projects autonomously
Reporting skills and good analysis and synthesis abilities
User Training Capacity
Experience in writing and layouts (manuals, technical documents)
Excellent knowledge of the English language (written and spoken), French is an asset (Motivate to learn)
Affinity for teamwork and strong collaborative attitude
Able to coordinate between multi-ICT functional teams and end users
End-user service oriented, well-organized, open-minded and adaptable
Able to work under pressure and manage crises with discernment
WHAT WE OFFER
A work and progressive professional development in an exciting ICT environment using the latest technologies
An inspiring opportunity to practice your profession in a humanitarian and multicultural organization
Stimulating benefits package
If you are interested in this position, please send us your CV and a Motivation letter in English.
Only short-listed candidates will be contacted.
Deadline for applications: 25.12.2019.