MS SQL Developer
22.11.2019.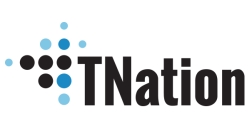 TNation is a company specialized in providing software services. Our clients are leading companies from North America and Western Europe, such as Deluxe (US), Elcom (US), Telenor (Norway), Nexcom (Germany), Eurobank EFG (Greece).
We are looking for a:
MS SQL Developer
Belgrade
Key Skills and Qualifications:
Minimum 2 years of in-depth experience using Microsoft SQL Server in a fast-paced, high transaction volume environment
Database modeling
Complex T-SQL stored procedure design, coding, troubleshooting and performance tuning
Dynamic SQL stored procedure coding and troubleshooting
Working with team members on high-level database design
Solid understanding of relational database technologies. Hands-on database development skills including SQL programming (developing stored procedures, functions and reports)
Proficiency with reporting tools like SQL Server Reporting Services (SSRS) and SQL Server Integration Services (SSIS)
Proven analytical problem solving and debugging skills
Good knowledge of English
We offer:
Working in a positive work environment
Working on long-term projects
Excellent financial conditions
Permanent employment
Please note that due to the large number of applications we receive, we will only contact those candidates that are selected for an interview.
Deadline for applications: 22.11.2019.