Mesto:
Novi Sad
Senioritet:
Senior
Datum postavljanja:
31.05.2017.
Rok:
08.06.2017.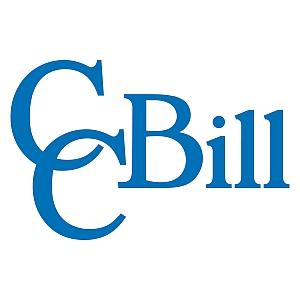 We are looking for:
Manager of Application Services
Location: Novi Sad
The Candidate
The manager of Application Services, Europe will work as the primary operational lead for all system deployments and maintenance during normal business hours in the European Market. They will be responsible for the scheduling and completion of daily operations tasks, scheduled maintenance and releases, project meetings and prioritization of tasks for European Application Services team members. The Manager will also partner with The US Manager of Application Services and team leads to coordinate efforts between team members and shifts. They will also liaise with other business units and represent Application Services at any meetings during Europe business hours. The Manager will work closely with the Director of Systems Engineering to define project roadmaps, delivery goals, operational expectations, and to report technical challenges and roadblocks for escalation.
Key Job Responsibilities:
Take ownership of technical operations during Europe business hours
Serve as the final decision maker for operational and project related tasks for the Application Services Team
Provide in-depth technical guidance and mentorship to members of staff
Participate in project meetings
Collaborate with the Director of Systems Engineering to coordinate incoming workloads and build project delivery schedules
Provide technical guidance and input for new projects and initiatives
Demonstrate Exemplary leadership by example
Work to continually improve processes and procedures with both internal and external teams
Enact technical and operational standards
Perform performance evaluations for team members, make hiring and firing decisions, enact promotions, execute disciplinary action, and make general HR and Personnel related decisions for the Application Services team
Other duties as assigned
Skills Required:
2+ years' experience SOAP, REST, ActiveMQ, Puppet, Chef, Zookeeper
4+ years' experience with J2EE, SQL, ZFS, Perl, RHE, Ruby Rails, LDAP
6+ years' experience with apache, tomcat, mysql, post gres, scripting languages, SSL, web protocols
7+ years' experience operating within large Unix/Linux environments
Experience with event management, incident handling, and problem resolution
Must have a high technical aptitude, be highly motivated, and be ready for a challenge
Strong communication, documentation, and analytical skills
The ability to handle stressful situations and tight deadlines in a fast paced environment
Desired Skills:
Familiarity with standards and technologies such as; virtualization, F5(i-Rules/tcl), Java, Posix LHS, GRSecurity, PAM, iptables, mod_rewrite, clustering technologies, platform as a service a plus
Layer 7 switching, application delivery, and global services load balancing
Working knowledge of software development practices a plus
Bachelor's Degree in Engineering, Computer Science, Mathematics, or Information Systems
Professional services experience a plus
Relies on experience and judgment to plan and accomplish goals
Ability to communicate effectively with all levels of employees/management
Position Success Criteria:
Ensure Production environment platforms remain available at 98% uptime efficiency
Ensure that production support issues are initially responded to in 15 minutes or less by the Primary oncall, or 30 minutes or less total by the secondary oncall
Further develop your interpersonal skills in order assert a positive influence on others, be receptive to different points of view and opinions, the ability to handle conflict constructively, the ability to be firm but fair
Broaden your knowledge of the technologies that we use, read up on new technologies, develop the ability to suggest technologies and keep abreast of what is happening in the industry
Develop and maintain a good working relationship with other teams and business units
Report status and concerns to the Director of Systems Engineering while at the same time proposing potential solutions to address these concerns
Determine and distribute task/project assignments for European App Services staff, as well as Apps in general
Oversee the interviewing process for new hires
Provide ideas and solutions for long-term platform improvements and research work
The ability to successfully lead and mentor Systems Admins and Engineers within the team, Malta and/or Serbia, including creation and delivery of performance reviews and performance issues in conjunction with the Director of Systems Engineering
Interested candidates may submit a covering letter and detailed CV to Branka Mijatović, Human Resources Manager electronically.
Deadline for applications: 08.06.2017.