Product Manager
12.10.2019.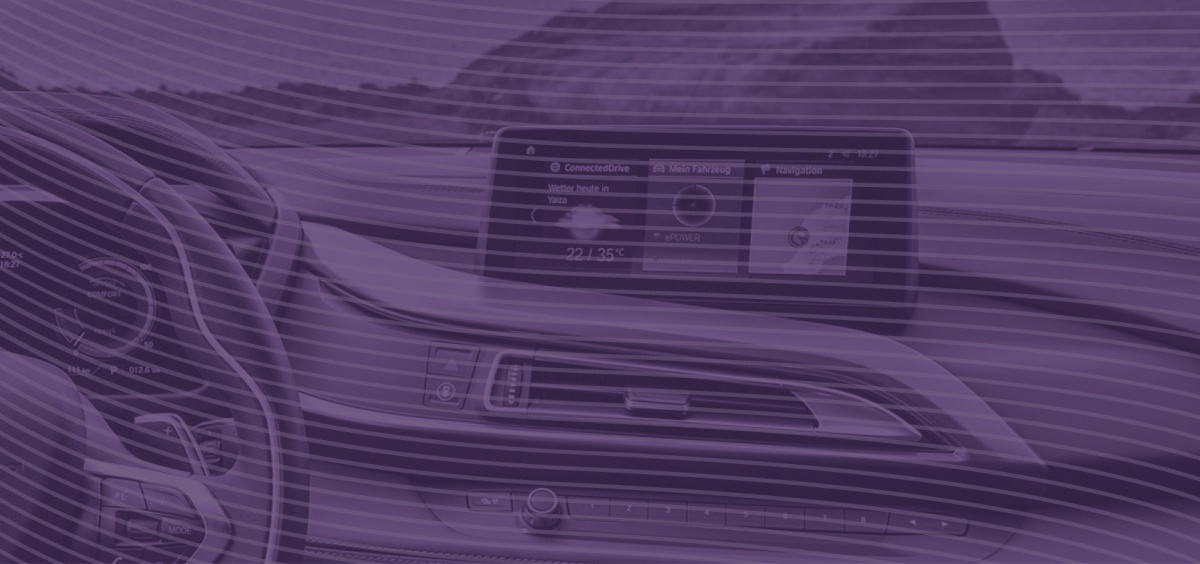 --- Product Manager
---
With the Android entering the automotive game, the development challenge becomes how to integrate it into the traditional infotainment units, how to hypervise it, how to integrate with the clusters, how to provide the environment in which an Android infotainment system (system for information and entertainment provision in the car) is not going to compromise the automotive safety chain. All these complex issues are addressed by the RT-RK In-Vehicle Infotainment business unit, whose engineers develop TV tuners for the car on variety of DTV standards, deal with versatile issues of HMI controllers, develop innovative cockpit UI/UX, and perform infotainment system integration. RT-RK's customers in this domain are big companies such as Denso and Harman.
Your role would include:
As an automotive product specialist your prime responsibility will be product ownership (Definition, Agile development and Acceptance) and product management from its definition to market success within new strategic market segment for In-Vehicle Infotainment.
Your responsibilities include gathering feature requests, creating and prioritizing backlogs, scheduling releases and assessing the results of those releases. To be successful in this role, you should be able to identify user needs in In-Vehicle Infotainment domain, cross-reference with existing lines of consumer and automotive products as well as facilitate new product ideas.
Responsibilities:
Manage a product (portfolio) and its roadmap, working with all stakeholders to execute
Incorporate feature requests into product roadmap
Provide business rationale, positioning, value proposition, eco system, and go-to-market strategy
Track and report business KPIs to management (e.g. revenue, costs, market share)
Manage requirements for the product for its entire life cycle
Groom and prioritize backlog for new features
Develop user stories and define acceptance criteria for new features
Plan maintenance and support (new releases and upgrades)
Follow progress of work and address production issues
Analyse requests and inputs from Account Managers and Sales/Pre-Sales
Provide product collaterals for its entire life cycle
Business models and pricing
Product documentation: product info, roadmap, sales material, integration guideline
Contract templates/Annexes: software license agreement, support and maintenance, service level agreement
Analyse and consolidate industry trends and competitors
Manage external relations with industry bodies and partners
Analyse and monitor competitive landscape
Represent the company at client meetings, industry events, trade fairs and conferences
Work closely with the sales team to acquire new clients or projects
Requirements:
Your profile shall be a technical, results-driven technical and business all-rounder, with strong product mind-set focused in automotive industry
Bachelor degree of Electrical Engineering, Computer Science or equivalent (MBA Preferred)
5+ years of marketing or software product development
Experience in Automotive and In-Vehicle Infotainment products and solutions will be considered as a plus
Comprehensive knowledge of DTV products and solutions is preferred
Proven ability to manage products or projects in complex environments
Familiarity with Agile
Self-motivated, responsible and able to work independently
Outstanding presentation and communication skills in English
Team player, pro-active information exchange
Benefits of joining our team:
The result of your work will be integrated into products of world leading companies
Professional and academic development in cutting edge technologies, as well as support for participation in national and international scientific conferences
Well paid job
Work in a new and modern setting with the latest platforms and tools
Pleasant and relaxed ambiance, team spirit, team-building activities (recreation, entertainment, cultural events, etc.)
Flexible work schedule and casual dress code
Possibility to travel and work abroad in joint projects with global leading companies
Location: Belgrade, Novi Sad
We thank all the candidates that show interest in our company, but only shortlisted candidates will be contacted.
RT-RK is an R&D company and national research institute that delivers development services and own products in the arena of real time embedded systems, with strong focus on consumer electronics and automotive. Headquartered in Novi Sad, with offices in Belgrade (Serbia), Banja Luka (Bosnia and Herzegovina) and Osijek (Croatia) with over 1000 engineers, RT-RK is one of the biggest development houses in the Southeast Europe. The company's business is structured in two big categories: professional services (outsourcing, near shore development centers), and own products. BMW, Harman, DENSO, FotoNation, Autoliv, Ask Industries, TTTech, MIPS/Imagination, CISCO, Cirrus Logic, Xiaomi, Harman Kardon, Onkyo & Pioneer, Starkey Hearing Technologies, Marvell, iWedia are some of the clients, with whom our engineers have the opportunity to work. The main areas of our expertise are: embedded systems, TV software, DSP, industrial and automotive software, FPGA, product design, and small scale production.
www.rt-rk.com
Deadline for applications: 12.10.2019.