PROJECT MANAGER
(Serbia, Remote)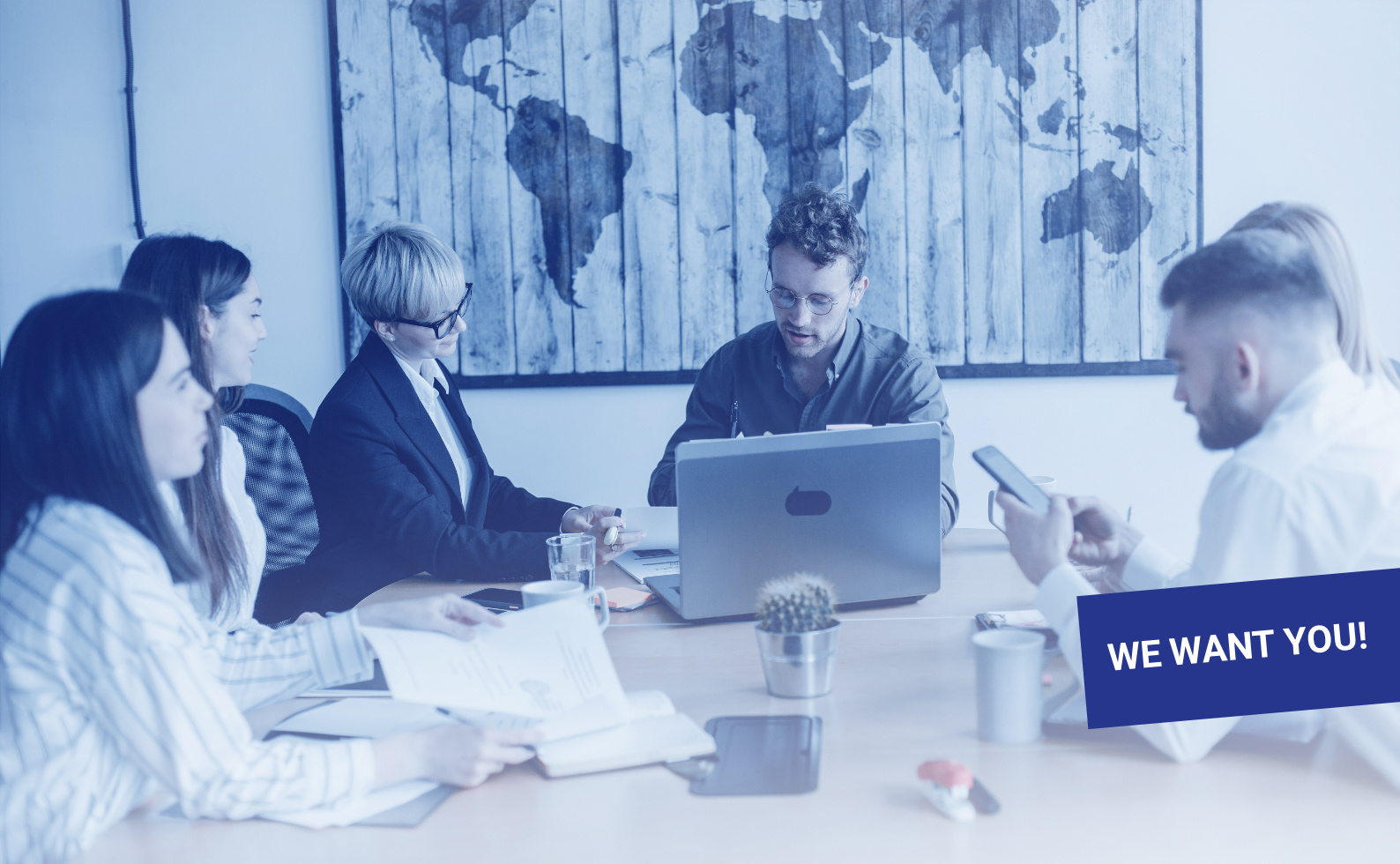 YOUR PROFILE
The successful candidate will be a part of Project management team whose main responsibility is coordination and completion of on-board
new Customers on time within budget withing scope. Set deadlines, assign responsibilities, and monitor and summarize progress of project. Prepare reports for upper management regarding status of project.
Project managers are responsible for planning and overseeing projects to ensure they are completed in a timely fashion and within budget. Project managers plan and designate project resources, prepare budgets, monitor progress, and keep stakeholders informed the entire way. This is all done within the confines of a company's goals and vision. Project managers are needed on a wide variety of projects, including construction, IT, HR, and marketing.
Requirements:
University degree in Telecom or Engineering (or equivalent)
Excellent English skills — both written and verbal
Knowledge of GSM 2G/3G/4G networks and SMS technology – must have
Knowledge of networking, mobile and telecom technologies
Good experience with SS7/SMS/MNP technologies
Good knowledge of SMPP/ Sigtran protocols
Proven work experience as Project Manager min as 3+ years
Good knowledge of AGILE/SCRUM methodologies and principles
Good experience with Confluence, Jira
Have excellent communication, presentation, and interpersonal skills
Must be highly self-motivated, reliable and good team player
Must be able to work under stress situation
Role description:
Responsible for the full project life-cycle:

Update project management too
Gather customer details
Estimate and provide exact RFS
Platform design
Project plan design
Migration plan
Implementation
Handover new Platform into Support Team

Participate in RFP/RFI
Keep all the time up to date all on-boarding documentations (checklist, High Level Design)
Constantly participating in onboarding process improving
Be a Primary Technical support interface between HORISEN organization & Customers during onboarding process
Closely work with all HORISEN stakeholders inside our organization
Provide a full technical support to HORISEN sales team
WHAT WE DO
HORISEN is an international software company active in the fields of mobile telecommunications and digital marketing.
With our comprehensive cloud software solutions, we've become a competent and innovative partner to many mobile phone companies and marketing experts worldwide. Ever since 2001, we have been continuously recognized as market leaders in our business vertical.
As telecom and marketing experts, we specialize in enabling direct communication between brands and their clients via all kinds of mobile messages, e.g. SMS, Messenger, etc. Our software enables our customers to efficiently and reliably send billions of messages to mobile recipients worldwide. We enable communication that is targeted, secure and fast.
WHAT YOU WILL FIND WITH US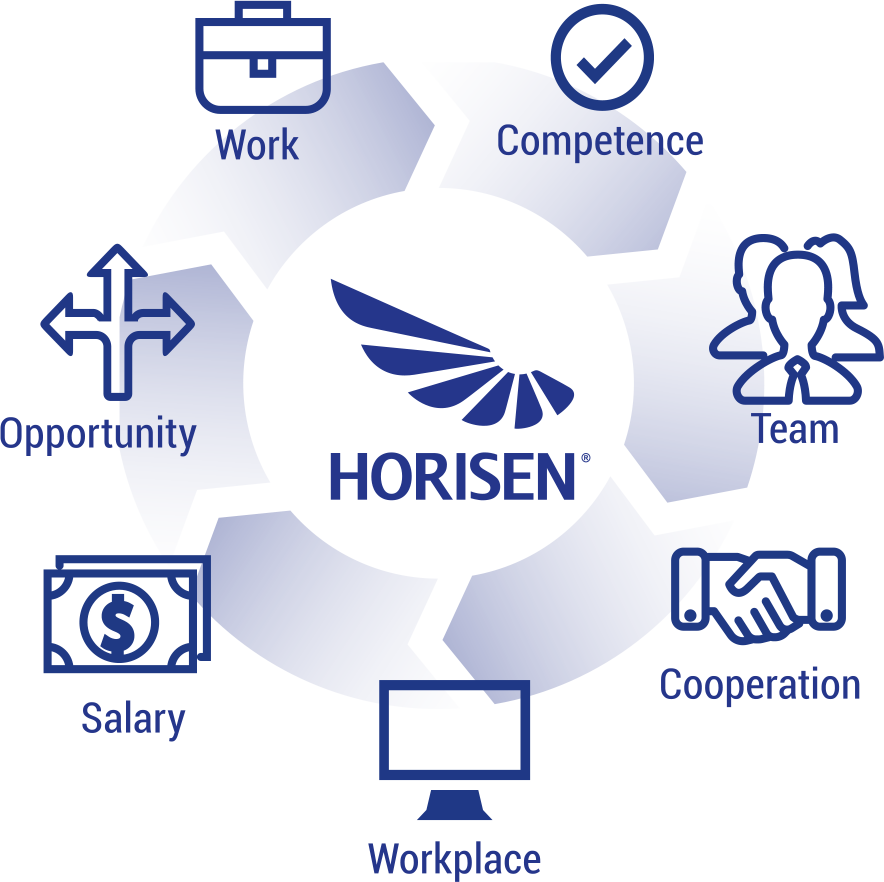 Work
Very interesting work in a future-oriented industry
Competence
Fast decision-making processes and the opportunity to make a personal contribution
Team
Motivated and open-minded colleagues in a cooperative working environment
Cooperation
Professional and non-bureaucratic cooperation
Workplace
Home office / alternatively in one of our modern offices in Niš, Paracin or Pirot or Remote
Salary
Performance-related pay and good development opportunities
Opportunity
New challenges for personal and career development
We develop, market and sell our own products, which means that we are making our own decisions.
This allows us to give our people freedom - freedom to innovate, creatively solve problems and implement bold resolutions. And we truly value our people - their ideas, commitment and needs.

Together, we built an environment that is innovative, collaborative, flexible and supportive of work-life balance – an environment that encourages people to stay with us for years!
ARE YOU THE RIGHT PERSON TO JOIN OUR TEAM?
Then please send us your complete application documents including:
Details of availability and earliest possible starting date
Your salary expectations
Upoznaj kompaniju
HORISEN Solutions d.o.o.
HORISEN Solutions je softverska kompanija specijalizovana za razvoj najsavremenijih softverskih rešenja iz oblasti telekomunikacija i mobilnog marketinga. Osnovana sa sedištem u Paraćinu kompanija posluje od 2003. Godine, a 2006. Postaje tehnološki partner švajcarske kompanije HORISEN AG sa kojom uspešno posluje do danas.
Kako bi se stručno i kvalitetno odgovorilo sve većoj ekspanziji naših servisa na evropskom tržištu, HORISEN Solutions širi svoje poslovne aktivnosti u Srbiji otvaranjem kancelarija u Nišu i Pirotu. Naš tim čine inženjeri, profesionalaci sa širokim znanjem i iskustvom u tehnologiji kreiranja mobilnih i web aplikacija. Uz konstantno stručno usavršavanje, spremni smo na sve izazove koje postavljaju brzi razvoj Interneta i mobilne tehnologije.
Osnovni motiv našeg poslovanja je da ponudimo vrhunske SMS servise, maksimalno jednostavne za korišćenje. Želimo da našim klijentima pružimo okruženje u kome mogu da se u potpunosti usredsrede na svoj core business, a da im intuitivnost naše platforme i 100% support u radu u tome samo pomognu.
Najzastupljeniji na tržištu - SMS servisi su, pre svega, namenjeni poslovnim subjektima koji koriste komercijalni SMS za uspostavljanje neposrednog odnosa sa krajnjim korisnikom. Kao SMS provajder, HORISEN Vam obezbeđuje kompletnu podršku za SMS poslovanje:

• infrastrukturu za nesmetano odvijanje SMS saobraćaj
• raznovrsne SMS servise, jednostavne za upotrebu
• alat za upravljanje servisima
• mogućnost prilagođavanja servisa posebnim marketinškim idejama
Balans karijere i privatnog života
Iskustvo o radu
Software Developer
Trenutno zaposlen/a na neodređeno 4-7 godina
Pozitivno
- Moderne tehnologije - Agilne metode u razvoju (SCRUM) - Prijatno okruženje i prijatni ljudi, uvek spremni da pomognu - Otvoreni za sugestije čak i kad dolaze od juniora, bez mnogo sujete - Projekti za zanimljive klijente iz celog sveta - Veći deo tima su stranci, zvanična komunikacija na engleskom
Zamerke
- Ne bas fleksibilno radno vreme - Plate za neke pozicije bi trebale da budu veće, s obzirom na stručnost koju traže - Povremeno prekratki rokovi i stres
Prosečna neto plata
1500 €
Software Architect 1 plata
Prosečna neto plata
450 €
Software Developer 1 plata
Tvoje mišljenje nam znači!
Anonimno podeli svoje iskustvo i pomozi kandidatima koji se interesuju za ovu kompaniju.