React Developer
Jiway Software Company d.o.o.
08.11.2019.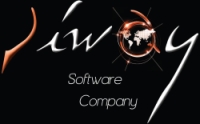 React Developer
Novi Sad
We are looking for a talented Senior React Developer to join our team. As a Senior React Developer, you'll be responsible for the front-end application. You'll be providing guidance and insights into design and architecture of the overall API design and systems/platform integration with other existing applications.
Responsibilities
Develop, document and push software architecture.
User interface design and development
Participate in the full life-cycle of a project, from its conception to its realization
Requirements
3+ years of experience developing web applications in React
Bachelor's Degree in computer science or related fields
Experience using Redux library
ExtReact, Bootstrap would be a plus
Good analytical and problem solving skills
Proficiency in verbal and written English
Deadline for applications: 08.11.2019.