Release and build Specialist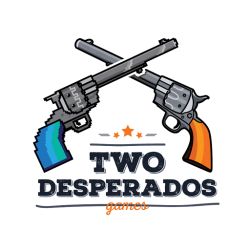 Release and build Specialist
Belgrade
Job Description
We are looking for a problem solver Release and Build Specialist to join our Development team and put our release cycle to the next level. Our games Woka Woka and Viola's Quest have over 30 million players worldwide and that is only the beginning! Alongside our Development team, you will work with other departments as well, to create processes and routines that will help us build better games.
Here's what you will be doing
Management and creation of game versions.
Act as a pillar which maintains and implements the project's pipeline automation as well as build and deployment systems.
Develop and implements the automatic build process.
Managing a build system and its build farm.
Identify tool support requirements for the team.
Provide project pipeline support – team workstation configuration (i.e. Project software installation), bespoke project tool configuration.
Provide up-to-date documentation on workflow methods.
Monitor Build System for failures and errors.
Responsible for publishing our games on App Stores.
Be the contact for release topics on iOS, Google Play as well as other platforms, ensure all stakeholders has the right level visibility before and after the roll out.
Monitor key indicators and give the teams the means to optimize their discoverability on stores.
Discuss, create and share planning for each upcoming version taking into account store-specific deliverables.
Submit our games on different stores (iOS, Google Play as well as other stores when relevant).
Gather the required greenlight from each department before submission.
Upload the new builds and metadata on each backend.
Handle technical setup: app declaration in the systems, configuration of project features (Achievements / Leaderboard / In-App purchases).
Coordinate with Producers and teams for each update.
Desired skills and experiences
Good knowledge of an object-oriented language (C# and scripting languages).
Solid understanding of configuration management software (SVN, Git).
Good knowledge of at least one scripting language (PowerShell, Python, ...).
Experience in working with Unity game engine.
You have a good understanding of Mobile Submission Processes and its limitations: iTunes Connect, Google Play, Amazon App Store.
Great communication skills both written and verbal.
Multitasking, prioritization as well as organizational skills.
Able to adapt to new situations, to your interlocutors, be a quick learner, and know how to share your knowledge to the teams you work with.
What you'll learn in this role
Learn about the industry trends and benchmarks.
Working on game development process.
Develop sustainable solutions, improving the engine and leaving it better than you found it.
How to make progress in your personal career.
Deadline for applications: 19.04.2020.