Senior .NET C# Developer
IGSoft Ltd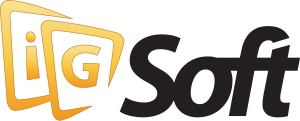 Senior .NET C# Developer
Belgrade
Who We Are
IGSoft LTD is a European software development company with a wide range of international clients.
For more than 15 years we have been developing and maintaining one of the leading and easiest to use online gaming platforms in the world. Tens of thousands of players trust us every day and we have hundreds of corporate clients.
We have offices based in Sofia and Belgrade, with more than 50 staff members. As our business grows, we now seek to expand our family with bright and talented people who are passionate about the software industry.
For the future growth of company, we are looking for Senior .NET C# Developer to join our team (Location: Sofia/Belgrade).
ABOUT THE ROLE
.Net Developer as a member of a team of elite, highly-skilled forward-thinking software developers working on product development in an agile and collaborative environment, you will work with cutting edge technologies and learn how these technologies are applied. You will have the opportunity to mentor team members and work in a fast-paced Agile environment. You will take initiatives and collaborate extensively with the stakeholders and within the development team to achieve ambitious goals. This is an exciting opportunity to become a critical part of a fast growing, global organization, at what is arguably the most exciting time in the rapid evolution of our company
KEY RESPONSIBILITIES
Design, develop, and implement heavily transactional and multi-tiered Web applications
All aspects of database development: modeling, stored procedures, performance tuning, deploying, etc.
Designing, developing, and maintaining Web Services for integrations with various internal and external applications
Providing support for our application, working closely with product and account management teams
Work with Product Owner to translate business requirements into technical designs and then help to plan Sprints that deliver quality components and products on time
Assisting the Product Management group in specifying requirements into technical requirements
Actively participate in research, discussions and decisions on software architecture, development processes, and other standards
Actively participate in our Scrum process: Standups, Refinements, Planning, Retrospectives, Demos
REQUIRED KNOWLEDGE AND EXPERIENCE
3+ years of experience
C#
ASP.NET Web API and/or ASP.NET MVC and/or ASP.NET Web Forms
SQL Server/NoSQL
JavaScript
MV* UI frameworks like AngularJS 1.x
Windows/Linux environment
Ability to work in team oriented environment, and can work independently
Experience working in an Agile Development environment
Strong written and verbal communication and presentation skills
Advanced Knowledge of OOP/OOD, Design patterns and SOLID
Data access frameworks like Entity Framework, ADO.NET, etc
University Degree or equivalent
The desire to learn Golang and start coding in the near future
WHAT WE CONSIDER A PLUS
Strong analytical and problem solving
Experience with Caching and Search technologies
Integration technologies, especially with Web Services and Microservices
Knowledge of UML or similar design languages/methodologies
Experience with performance tuning of large scale platforms
Experience with (Golang), work with frameworks/toolkits like: go-kit, grpc, etc.
Experience with: JQuery, AngularJS, Angular, ES6, nodeJS, Python etc.
A good grasp of HTML5, JavaScript / TypeScript Lambda expressions (LINQ), CSS, LESS, Bootstrap, SPA
Experience using tools such as Git, SVN, Confluence, TFS, Docker, RabbitMq, Kafka
WHAT WE OFFER
Competitive salary
Working on exciting and challenging projects
Opportunity to grow and expand knowledge and skills
Healthy work-life balance (25 vacation days, work from home opportunities)
Benefits Package (Private health insurance, Sports card)
Deadline for applications: 13.08.2020.