Oglas je preuzet sa sajta poslodavca i sajt HelloWorld ne garantuje njegovu ažurnost.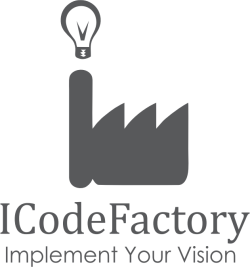 Senior .Net Developer
Remote
ICodeFactory is the company that completes the entire software development process from idea to production. We are currently looking for highly motivated, curious and talented Senior .NET Developers to join our development team in Novi Sad.
Are you able to make your colleagues better developers? Do you have strong technical knowledge? If you are all that and much more, we have a position for you.
Requirements
To become the Technical Lead of our team that develops internationally awarded, worldwide recognized enterprise software products we expect you to have:
University degree in computer science or equivalent technical studies
Expert knowledge of .NET Framework
Have worked on more than a few web or desktop solutions on Microsoft platform
Completely understands application life cycle management processes
Good written and spoken English
Smart and gets things done
Expectations
Your contribution to our innovative enterprise level software products will be to participate in:
Developing software solutions based on .NET Framework
Performing qualitative coding with passion for great software design and good code quality
Guiding and mentoring group of professionals and getting them up-to-date with the latest technology stack and best coding practices
What we offer
As Gold Microsoft Partner, we can provide you with many benefits:
Full-time job (40 hours weekly) with competitive salary package
A dynamic international working environment and great career opportunities
Opportunity to work in a team of professional people and take part in challenging, cutting-edge projects for some of the biggest companies in the world
Opportunity for personal development with professional training, education and certifications
Business trips to clients in Western Europe
Additional private health insurance
Up to 25 vacation days
Fruits, refreshments, free sports activities, free parking space and more
Positive working atmosphere in our cosy and modern office at a very good location in Novi Sad
Deadline for applications: 20.12.2021.
Upoznaj kompaniju
ICodeFactory d.o.o.
ICodeFactory se bavi razvojem softvera na Microsoft platformi, konsultantskim uslugama i profesionalnom obukom.
Kompanija posluje u Zrenjaninu i Novom Sadu. Kadar čine fakultetski obrazovani eksperti, sertifikovani od strane Microsoft-a kao MCSD, MCPD, MCITP, MCT. ICodeFactory d.o.o. je dugogodišnji Microsoft partner.
Naše usluge i proizvode koje razvijamo koriste najveće svetske kompanije iz oblasti informacionih tehnologija, autoindustrije i proizvodnje uređaja na solarni pogon. Softver koji smo razvili je nagrađen kao najbolje Plug & Play rešenje na najvećem svetskom sajmu informacionih tehnologija, telekomunikacija, softvera i usluga - CeBIT u Hanoveru, Nemačka.
Prosečna ocena
na osnovu 9 recenzija
Karijera / privatni život
Iskustvo o radu
Ne znam šta bih rekao osim da volim svoj posao u ovoj firmi. Jeste dinamično, ali sam baš mnogo napredovao u tehničkom smislu. Projekti su jako zanimljivi, meni se lično domen dopada. Ovo je manja firma, ali ekipa je baš cool i uslovi su odlični.
Super bi bilo da je klizno radno vreme do 10:00h, da imamo više timbilding aktivnosti, mada prošle godine nije ni bilo uslova za to s obzirom na epidemiju.
Osoba nije želela da prikaže svoje lične podatke
Trenutno zaposlen/a u kompaniji
Ove informaciju su mi korisne
Prosečna neto plata
1800 €
Software Developer 1 plata