Senior CRM Data Analyst
03.08.2021.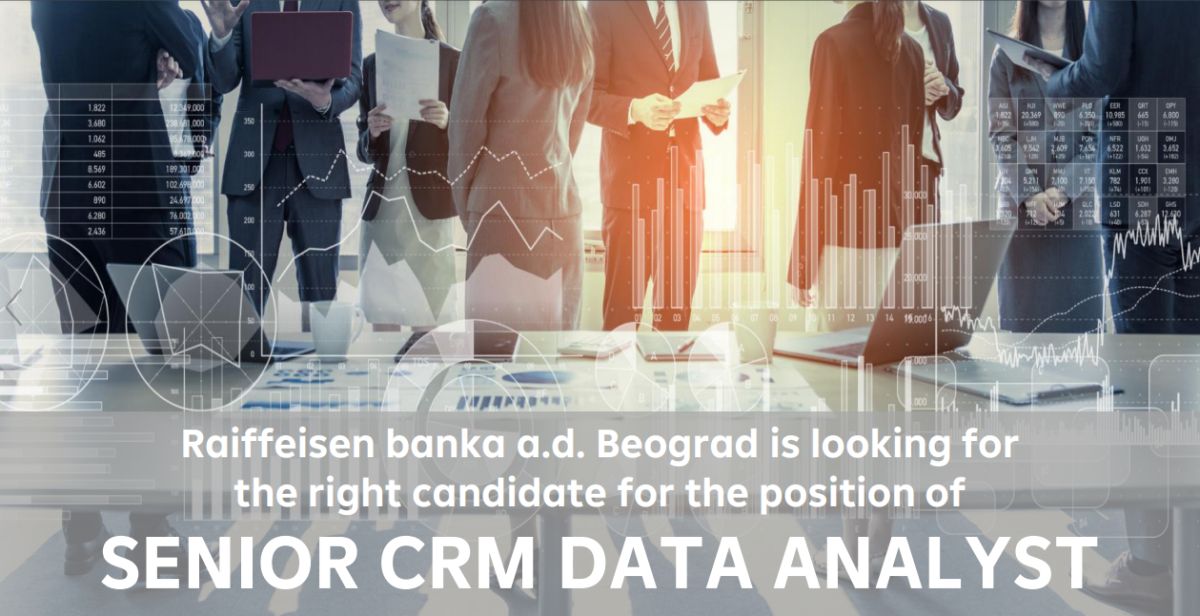 We are looking for experienced candidate with technical background (faculty degree), specialized in data analytics, preferably in banking area. Usage of SAS and BI tools considered as a plus.
Responsibilities:
Analyzes retail digital and traditional data from various data sources
Uses various statistical technics to support CRM SME campaigns
Performs complex CRM/retail analysis for various management purposes - with the focus on SME segment
Maintains, improves and identifies new real-time use cases
Performs routine analysis tasks to support day-to-day CRM business functioning
Defines and monitors CRM KPIs
Personal characteristics that are welcome:
Excellent team worker, keen and willing to learn and develop new skills with active and dynamic approach to work and getting things done. Data driven, highly analytical making conclusions based on data insights.
We offer:
Working for reputable organization with notable track record in Retail business
Working in international environment consisting of the best industry experts
Unique chance to participate in and drive CRM business of the organization
Ability to see the purpose and direct impact as a result of your work
If you are interested in joining our dynamic team, please upload or send your CV electronically.
Deadline for applications: 03.08.2021.
*Please be advised that only short-listed candidates will be contacted.