Senior Engineer – Traceability
Grundfos Srbija d.o.o.
Inđija, Stara Pazova, Beograd, Novi Sad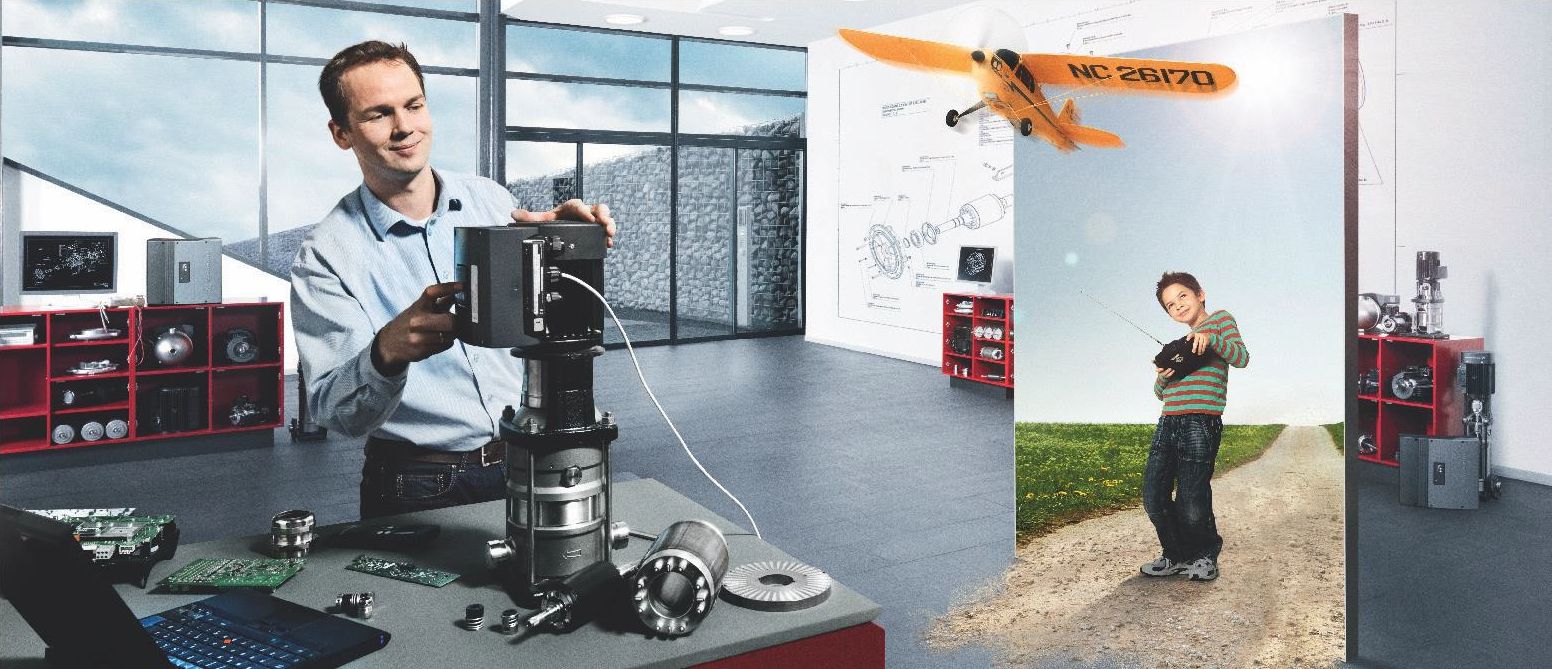 Join our digitalization journey in Grundfos and play a central role in our global Traceability Program, that is a focal point of our entire Operations organization. Here you will take part in the development and deployment of our traceability solutions across Grundfos' global production footprint.
"Product, component and process Traceability increases quality on so many levels, both for our customers as well as for Grundfos Operations, Sales and Service. In this role you get to play a significant part in this journey, where you will join a top priority program within Grundfos Operations", says Program & People Manager, Thomas Horsbøll.
High energy and experienced colleagues
You will join the Traceability team within our Advanced Manufacturing Engineering (AME) organization. You will be part of a program team that is responsible for implementation of our Traceability platform across our manufacturing plants globally.
Essentially, the Traceability Program is a global program focusing on product and process traceability across the value chain. You will join a team of 6-8 people that are working fully dedicated to frame the scope for future product, component, and process traceability solutions. In the team there is an informal atmosphere where you will meet an experienced team that works fully dedicated to bringing more value to the business through our digitalization initiatives.
Global deployment project management of our Traceability program
We are constantly growing our ambitions for the scope of our traceability program, and we wish to deploy solutions to as many products and plants as possible and as fast as we can. This is where you enter the picture.
As a Senior Project Engineer in the Traceability Program, you will work closely with the project team to ensure a smooth, aligned roll-out across sites globally. You will be responsible for transforming our traceability concept and solution into actual scenarios for deployment in manufacturing sites. You will follow site deployments closely, and make sure traceability solutions are deployed successfully in our plants. This requires a large amount of collaboration with the rest of the project team, with our production plants, and with other supporting functions in the group.
It also entails:
Participate in and lead cross functional projects within the Traceability Program
Drive directions and decisions in own domain related to technical development and deployment of traceability solutions. This will also include involvement of plants stakeholders and execution of change-over.
Support development of new pilot projects to continue to extend the scope of the traceability solution.
Working with a broad range of specialists, both internally in Grundfos and externally to secure successful deployment of traceability solutions.
"Your challenge will be to ensure that the technical aspects of the project are developed and deployed as planned. There will be many challenges related to variety in deployments, and therefore it is key to have a global focus while still being attentive to local details," Thomas explains.
An experienced specialist with domain knowledge
To succeed in this role, we expect that you:
Hold a master's degree in engineering or IT.
Have experience with manufacturing execution.
Have experience with SAP ERP Operations (modules MM and PP) and with the Microsoft portfolio.
Have experience in introducing new equipment and software in production plants.
Are familiar with project management tools and methods.
Are familiar with tools for data analysis.
Are fluent in English and it is an advantage if you also master Danish.
On a personal level, being outgoing and great at networking will get you far. You know how and when to involve people around you and establish strong relations on all organizational levels. Excellent communication skills allow you to be persistent while also navigating your many different stakeholders and their opinions, and finally, you know how to balance a holistic approach with going into detail when necessary.
Additional information
If you have questions or want to know more about the position, please contact Program & People Manager, Thomas Horsbøll.
If this job sounds appealing to you, please send your resume and cover letter today by clicking on "Apply". We expect interviews to be held in January.
Furthermore, we offer you:
Trusting, collaborative and friendly culture
Endless learning possibilities
International environment that value work-life balance
Pleasant, comfortable and modern working place.
We look forward to hearing from you.
If you want to dig deeper into the Grundfos universe, please visit us on LinkedIn: www.linkedin.com/company/5195 or our YouTube channel: www.youtube.com/watch?v=zwY54t455CU