Software Architect
10.08.2021.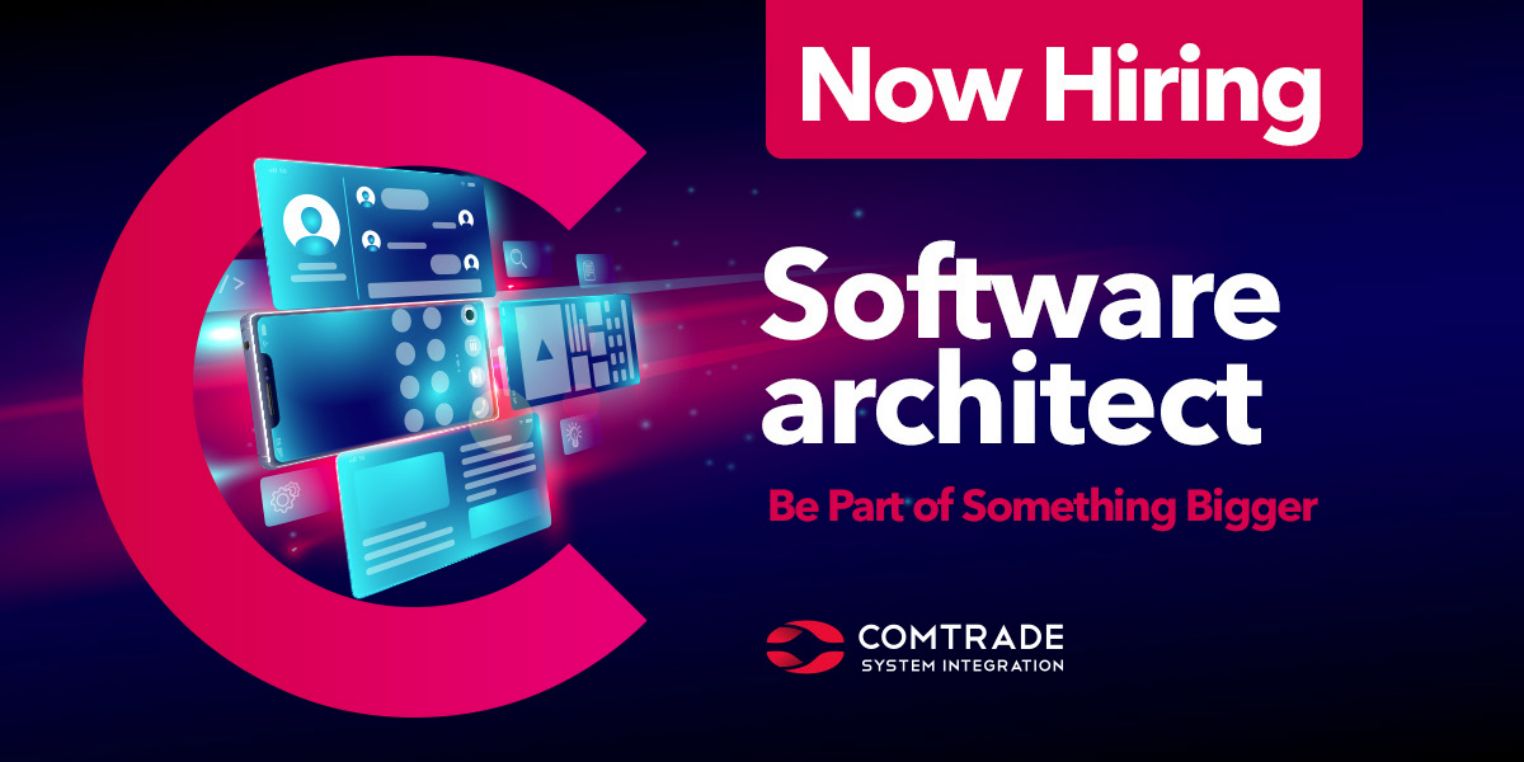 Comtrade System Integration, founded in 2001 as part of Comtrade Group, specializes in cloud-based digital transformation and the design, development, integration and management of systems and applications.
Our domains of expertise include Cloud Services, Predictive Analytics, Digital Business Automation, Security, IoT, CRM, AI and more. Through partnerships with global vendors, including Microsoft, Oracle, IBM and Open Text, we offer premium IT products that accelerate digital innovation.
Our team comprises of 200+ IT experts who leverage their deep domain knowledge, top industry certifications and experience to help businesses optimize their IT resources and adopt digital technology faster and more effectively than their competitors.
Responsibilities:
Produce high level solution design that satisfies business needs. Working with business and technical stakeholders across different teams to provide best-fitting solution. Ensure best design concepts, in terms of technology, security, infrastructure, data organization
Solution development monitoring to ensure matching with the desired architecture
To choose appropriate technologies and to be the pioneer of using it
Participating in any Proof of Concept projects required to thoroughly investigate architectural possibilities and strengthen arguments for their adoption
Preparing specifications (IRD, etc.)
Providing support and being an escalation point for all technical teams
Participate in making strategic decisions related to the technological direction of development
Actively work with sales managers in sales process
Requirements:
Excellent verbal and written communication and presentation skills in the English language
Proving experience in defining software architecture. Experience in establishing scalable, reusable and high granular architecture with clear separation between persistence, data access, business logic and presentation.
Excellent understanding of design and architectural patterns, test automation and CI/CD, SOA, REST, messaging, relational and non-relational databases
Experience in using DevOps development philosophy
Experience in using Cloud platforms like Amazon, Google, Microsoft, IBM
Any of additional is advanced:
Design or implementation of BI and DWH solutions
Design or implementation of Integration projects using Oracle Service bus or IBM Integration Bus (App Connect) or Microsoft BizTalk
Design or implementation Document management and BPM solutions
Design or implementation large scale projects on Java or .Net technology
Experience with dockers, container orchestration platforms (example Kubernetes, OpenShift)