Software Tester
08.08.2019.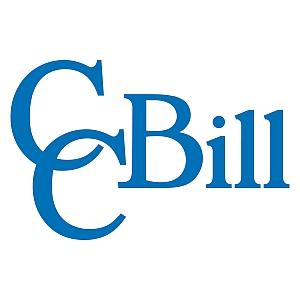 We are looking for:
Software Tester
Location: Novi Sad
Overview
One of the great things about working with our company, besides the enterprise level systems, is the ability to use the latest cutting edge technologies and work alongside a talented, creative and professional team.
As part of the company's strategy to increase its global presence, we have opened an office Novi Sad where we aim to recruit talented IT professionals to work on the next generation of company products.
The Candidate
The Software Tester will be responsible for the testing of product lines and reporting defects. Responsible for testing complex implementations of enterprise software. The enterprise components themselves are black box, but how they interact require a great deal of understanding of the business problems being solved. Software Testers are responsible for writing and executing test plans and test cases. The ideal candidate will possess the flexibility to understand various nuances of software development & testing; ability to research issues; analysis capability on critical issues. The function heavily focuses on black box test execution but may also include grey box and white box testing.
Key Job Responsibilities:
Project Work
Create and execute test plans, test cases for web applications
Capture and communicate test results and test plan status accurately and clearly
Work closely/collaboratively with cross-functional teams (Development, PM, Operations)
Participate in all aspects of functional, regression, user acceptance testing
Understands the complexity of data and is well versed at setting up test data necessary for testing
Execute test cases accurately and efficiently
Actively manage application defects from inception through resolution, working with business SMEs, application designers, developers and testers to effectively prioritize and drive to resolution
Validate that user expectations are achieved during the testing process
Team Work
Helps other team members with any issues they may encounter so as to maintain overall team effectiveness
Actively seeks to promote a healthy team environment so as to maintain and increase overall team morale and individual team members' job satisfaction
Whenever needed, interacts and assists with members of other teams so as to contribute to the overall company culture
Contribute to a positive work environment fostering the values of initiative and accountability
Communication
Carries out day-to-day communication with other teams so as to ensure that all team members are sufficiently aware of work being carried out by their colleagues
Provide accurate report of test progress to the management team and follow up with development team on defects
Pro-actively follow up with QA management on issues and escalations and provide suggestions for possible resolutions
Establishes and maintains communication with all stakeholders so as to tackle issues or anomalies that may arise
Interacts with other teams to ensure that all relevant departments are up to speed on all projects
Minimum (Necessary) Qualifications:
Bachelors or equivalent in Computer Science, IT, Mathematics, Engineering or related field is required
Experience in software testing in an IT Software company
Proficiency in written and spoken English
Experience using Windows OS and multiple browsers
Excellent oral and written communication skills
A high degree of flexibility and creativity
Ability to work in and embrace a team environment
Ability to work in a fast paced environment
Ability to work independently with minimal supervision
Ability to be self-motivated and exhibit a high degree of professionalism
Ability to communicate effectively with all levels of employees/management
Demonstrated ability to handle high levels of stress
Ability to stay focused on the task at hand, ensuring that timelines are met and operations are not adversely impacted
Strong problem solving abilities
Basic understanding of Software Development Life Cycle
Basic understanding of Linux/Unix
Basic understanding of Object Oriented Programming concepts (C++,Java etc.,)
Familiar with SQL, backend testing and data validation. Comfortable querying data and working in a technical environment
Fresh college graduates with no experience but appropriate course work to help meet the technical expectations set for the role will also be considered
Additional Desirable Qualifications:
Experience with testing web applications (Payment Processing or Cloud Computing)
What we offer:
Highly talented, professional and friendly team
The ability to use cutting edge technologies
Possibility for personal and professional growth
Flexible working hours
Colorful offices in the city center
Unlimited soft drinks, tea, coffee and fruit
Social activities and very friendly working environment
All benefits paid pursuant to relevant Serbian laws
If you are interested in this position, please send a covering letter and CV in English.
Deadline for applications: 08.08.2019.