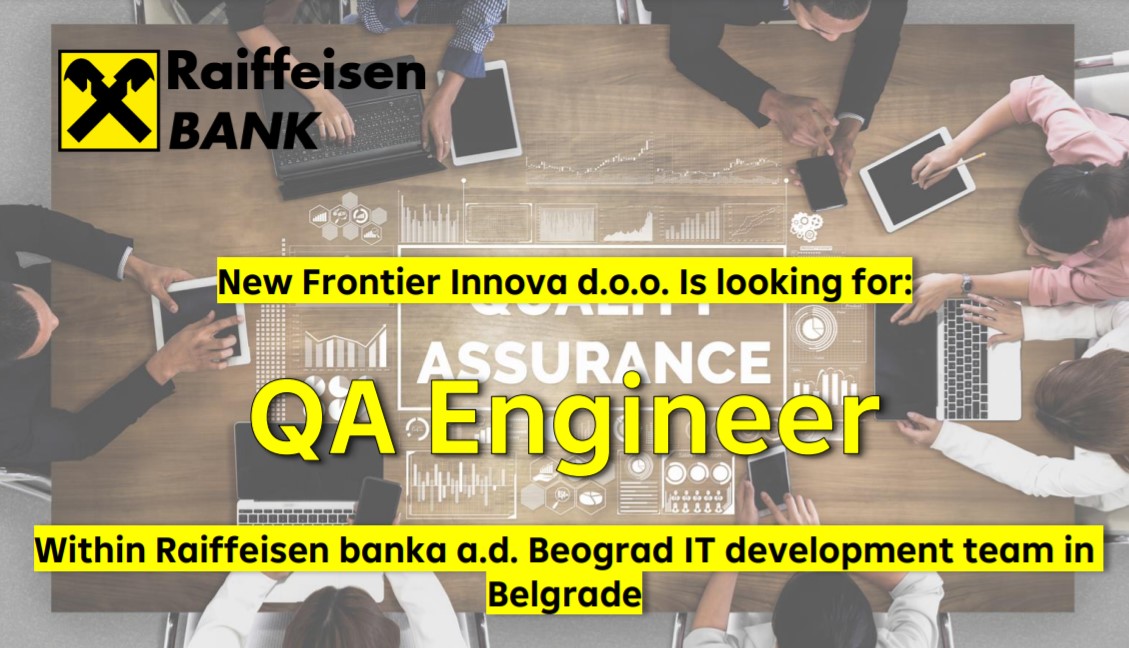 Responsibilities:
Developing, and improving automated e2e and integration tests for mobile (Android, iOS) and web channels.
Executing automated test cases, analyzing results, acting accordingly.
Working closely with the development team to design and implement test frameworks and test tools.
Creating, developing, maintaining, and executing integration and functional test scripts using the test automation framework to meet the quality gates in an Agile development environment.
Investigating, documenting, tracking, and supporting developers in reproducing and troubleshooting defects.
Defining test cases and acceptance criteria for new functionalities and changes in existing ones.
Manual testing mobile (Android, iOS) and web applications in an Agile environment.
Requirements
Experience in automated test frameworks and automation testing tools for mobile (Android, iOS) and web solutions is an advantage.
Good understanding of Web Services (REST), XML/JSON, and SQL.
Understanding of different software testing techniques and when to apply them.
Familiarity with Agile methods and methodologies, previous experience in working in Agile teams is an advantage.
Ability to understand the development life cycle and the importance of QA role within the team.
Critical thinker, team player.
Excellent orientation to details and good problem-solving.
Ability to be resourceful and proactive in dealing with issues that may arise.
Enthusiasm for learning new domains and new skills.
Good knowledge of the English language, both spoken and written.
University Degree in Computer Science, Computer Engineering, Electrical Engineering, or related field is an advantage.
Banking knowledge and/or previous experience in the banking/payment area is an advantage.
We offer:
Teamwork in positive atmosphere with both young and experienced professionals
Professional and soft skills trainings and education
Working in big international system
Modern and cozy offices
Competitive compensation depending on experience and skills
Private medical insurance
Work – life balanced schedule
If you are interested in constant developing yourself while working on cutting edge techologies for one of the most recommended bank, please apply with CV.
*Please be informed that only shortlisted candidates will be contacted.