Our 'Meet the Manager Series' offers a glimpse into the experience of leaders in different parts of the business and in different locations across the company.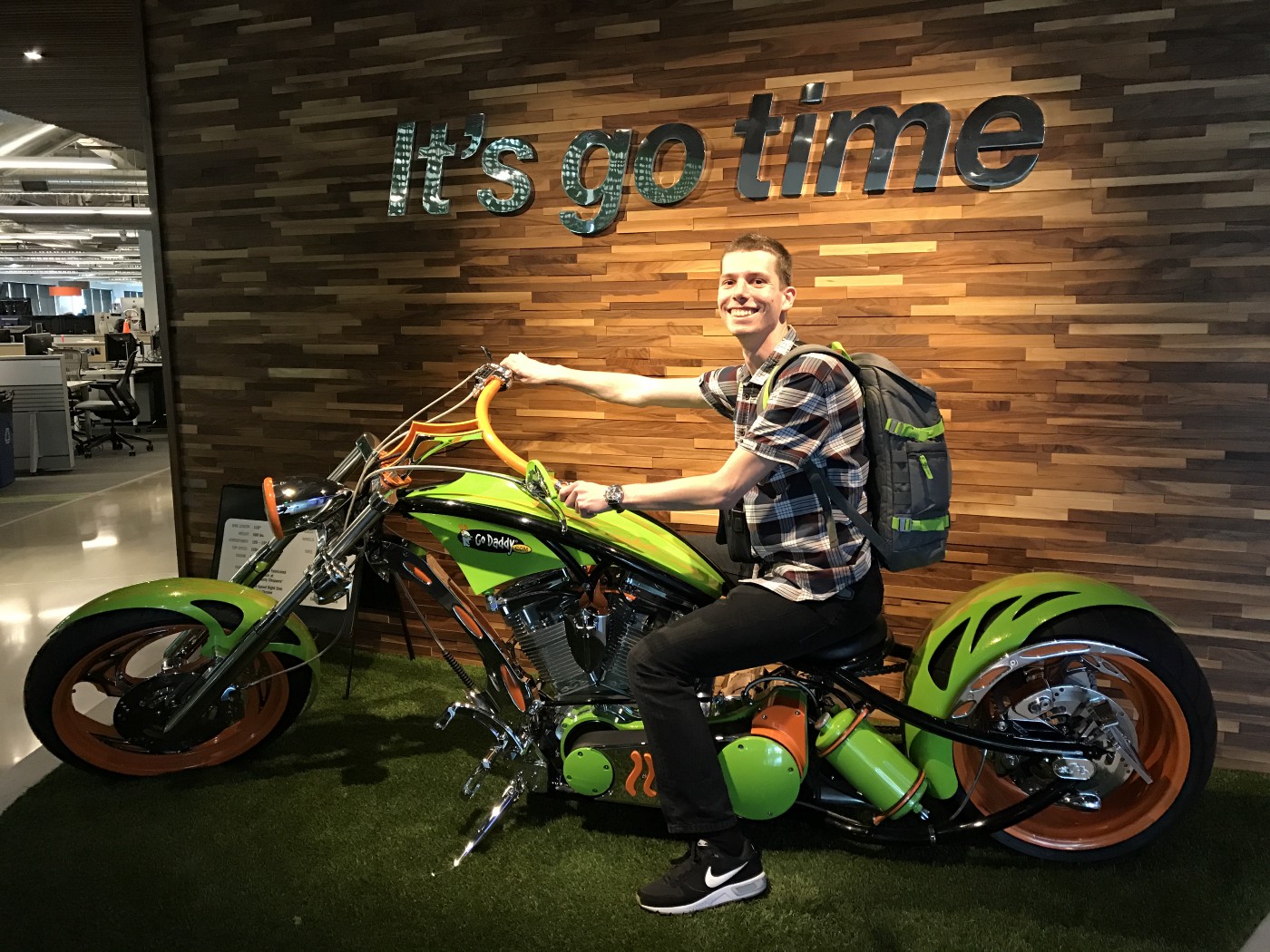 Miljenko at the GoDaddy office in Tempe, Arizona
What do you do at GoDaddy?
My name is Miljenko Rebernisak and I am a Senior Manager of Software Development based out of our Serbian offices located in Belgrade. My primary responsibilities include leading a team of engineers, removing roadblocks, and helping them grow. I spend my time supervising engineering teams with technical implementations; working with product owners and businesses on roadmaps. I am also responsible for conducting regular one-on-one meetings with engineers where I share and receive feedback and provide guidance on career development. I also help more broadly with processes both technical and people-related and take part in interviews for our fast-growing engineering teams out of Serbia.
How did you first learn about GoDaddy?
I first learned about GoDaddy years ago when Danica Patrick was a partner and on some of the marketing. I was first a customer when popular internet forums recommended the GoDaddy domain registry and have been a loyal customer ever since. Many years later, GoDaddy acquired a Serbian-based company called ManageWP and I've been here for almost 5 years. It's been an interesting experience working for an iconic company that was part of my earliest internet days.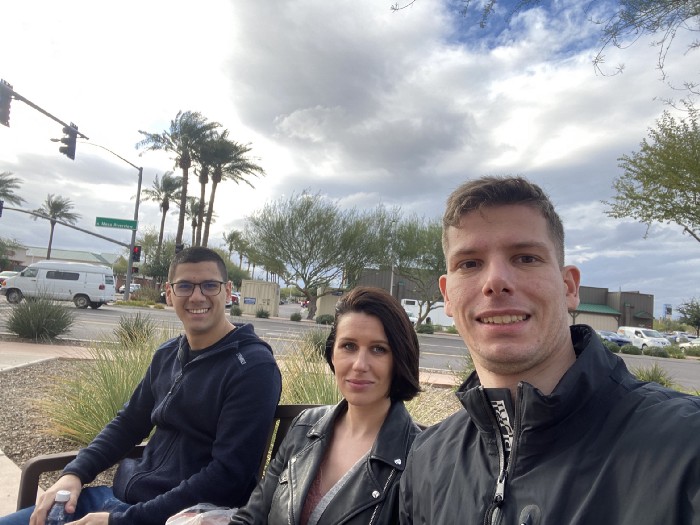 With colleagues Nikola and Milica also on a trip to Arizona
What differentiates GoDaddy from other companies in Belgrade?
GoDaddy offers a host of products that create value for millions of customers. We are not an outsourcing company, and therefore pay attention to every aspect of product development resulting in tremendous learning opportunities. Internal learning resources like various workshops and brown bag lunches are available to every employee. In addition, senior mentors are invested in your success and will guide your personal growth and help with any challenge. Besides internal resources, we also have access to LinkedIn Learning, Books, and budget for conferences.
What have you gained from working at GoDaddy?
I have gained valuable experience in global product scaling — there are many technical challenges specific to each individual market and legal requirements per market. In addition, I have learned a lot about the importance of culture and improved my people management skills. GoDaddy has an incredible culture where you are encouraged to learn and grow both personally and professionally.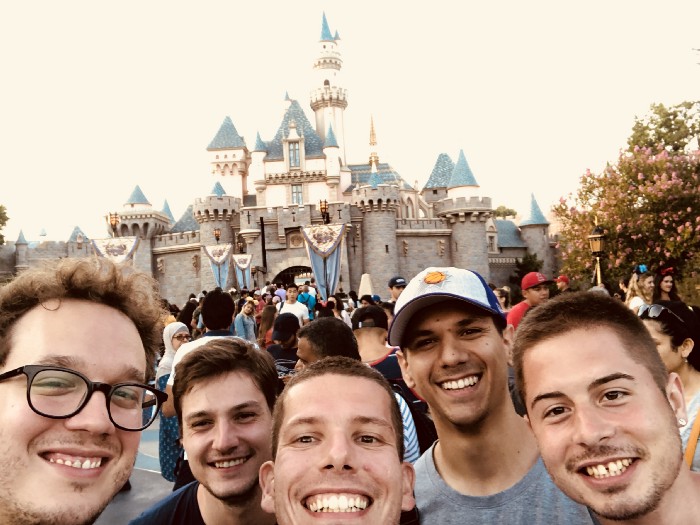 Fun times with other engineering colleagues in Belgrade
What's your advice to job seekers looking to join you in Belgrade?
If you're hoping to join our software engineering teams, I would recommend looking into the basics of data structures, algorithms, and their complexity. There are great sites to help, like HackerRank or LeetCode. I'd also recommend getting in touch with us via any number of methods to see if you'd be a fit for our team.
Are you enjoying this series and want to know more about life at GoDaddy? Check out our GoDaddyLife social pages! Follow us to meet our team, learn more about our culture (Teams, ERG's, Locations), careers, and so much more. You're more than just your day job, so come propel your career with us.
Facebook — https://www.facebook.com/GoDaddyLife
Instagram — https://www.instagram.com/godaddylife/
Twitter — https://twitter.com/GoDaddyLife
TikTok — https://www.tiktok.com/@godaddylife?
Career Page — https://careers.godaddy.com/
Posetite profil kompanije GoDaddy.