DevOps Network Engineer
10.01.2020.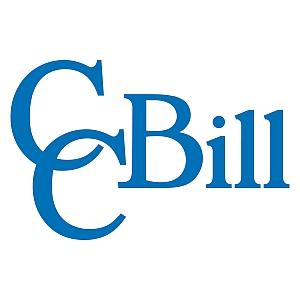 DevOps Network Engineer
Location: Novi Sad, Belgrade
PhoenixNAP, a CCBill integration partner, offers state-of-the-art data center solutions including security-focused cloud services, dedicated servers, disaster recovery and backup services, as well as colocation and network solutions. Our steadily expanding global footprint currently includes services in Phoenix, Ashburn, Chicago, Atlanta, Amsterdam, Belgrade, and Singapore. As a global IaaS provider, we focus on leveraging newest technologies, providing excellence of service, and continuously developing new solutions to support our clients' needs.
phoenixNAP is a Premier Service Provider in the VMware Cloud Provider Program and a Platinum Veeam Cloud & Service Provider partner. We are also PCD-DSS validated service provider and our flagship facility is SOC Type1 and SOC Type 2 audited.
The DevOps Network Engineer is responsible for providing technical expertise in the design, implementation, and support of a new product set for the company. He/she will help contribute to an automation-first operations team (DevOps) to increase our efficiencies, ability to scale, and reduce our time to market.
He/she will research and develop new tools and processes for network infrastructure in order to ensure maximum network performance and availability both to internal and external customers. The DevOps Network Engineer will interact with traditional networking teams to ensure the company maintains standards across the infrastructure of various product lines.
Key Job Responsibilities:
Drive the design and development efforts related to network architecture, scalability, availability, and performance in alignment with the product/service road map.
Strive for continuous improvement to ensure that the network infrastructure attains maximum performance, security, and availability.
Leverage existing and assist in the development of new automation tools and processes to proactively monitor the health of the network and respond to events.
Oversee technical and operational compliance for networking systems to ensure that security measures are followed and to optimize the efficiency of the network.
Create and maintain documentation for the network configuration, network mapping, processes, service records, profiles maintained, and any maintenance carried out on servers/devices. Documentation must ensure everything is readily traceable.
Monitor requests and a ticketing system to ensure that network issues are resolved in a timely manner.
Troubleshoot connectivity issues and minimize downtime.
Key Skills:
Sc. degree preferred and/or CCNP Certification. Two years' experience in Enterprise Networks.
Experience with LAN/WAN enterprise hardware.
Extensive knowledge of TCP/IP, Routing Protocols, Switching, Security, VPN, and MPLS.
Knowledge of DDoS Protection systems.
Experience in network automation and/or experience with one or more programing languages (Python, Ruby, etc).
Strong business orientation with a demonstrated knowledge of the IT industry.
Ability to communicate with and understand the needs of non-technical internal and external clients.
What we offer:
The highly talented, professional and friendly team.
The ability to use cutting edge technologies.
Private health insurance.
Introductory training.
Possibility for personal and professional growth.
Flexible working hours.
Free soft drinks, fruit, tea, and coffee.
Social activities and very friendly working environment
If you are interested in this position, please send a covering letter and CV in English!
Deadline for applications: 10.01.2020.