Mesto:
Beograd
Senioritet:
Intermediate
Datum postavljanja:
06.09.2018.
Rok:
21.09.2018.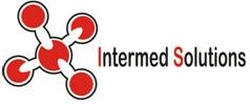 is trusted and recognizable company in Healthcare sector, consisted of experienced and dedicated IT professionals, which all share passion in providing top of the line software solutions
For office in Belgrade we are currently looking for:
Intermediate Software Developer
Required skills:
At least 3 years experience in Java / J2EE and related technologies
Experience programming with relational databases
Experience with Spring and Hibernate
Experience with Web Technologies
Good understanding of JavaScript language
Good understanding of Cascading Style Sheets (CSS)
Good understanding of Web Services Technologies (XML, SOAP and WSDL)
Strong communication skills
Daily tasks:
Research and development of new modules for Web Portal
Stabilization and improvement of current version of the Web Portal
Support (bug fixing and maintaining) for the existing installations/environments
Documentation creation/update for the Web Portal
With offices and clients throughout the world, we offer the opportunity to work within a truly global organization. We can offer you a challenging and exciting career with an excellent salary and benefits package.
If you are interested, please send your application electronically.
Rok za konkurisanje: 21.09.2018.