Oglas je preuzet sa sajta poslodavca i nije proveren od strane sajta HelloWorld.rs

Mesto:
Beograd
Senioritet:
Intermediate
Datum ažuriranja:
09.08.2016.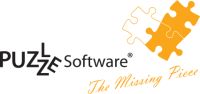 We are looking for:
Intermediate/Senior JAVA Developers
Requirements:
At least 4 years of Java programming experience
Strong knowledge of J2EE and SOAP web services
Excellent knowledge of Object Oriented Programming
Good knowledge of JBoss application server, EJB and Oracle database
Computer Science or other technical faculty degree
English language
If you think that you are "THE" candidate and want to become a part of the Team who Creates Virtual Worlds, please send your CV electronically. You will be contacted very soon.
If you are a software developer or an architect searching for an IT job position, preferable in Serbia but internationally as well, you are at the right place. Puzzle Software is looking for a passionate candidate. Before looking at the open IT job positions, see who we are and what we offer. It is very important because there are a lot of current IT job listings in Serbia. You should know why to choose Puzzle Software.
We are:
Group of IT professionals that specializes in creating and executing tailored architectural and software solutions for large companies both in Serbia and internationally
Company with focus on Banking, Telecommunication, Insurance, IT and Heavy Industry sector, but we also have a broad experience in other industries as well
Scrum Registered Education Provider for Serbia. Centre for Scrum Courses in SEE Area
Looking for true software experts within their field of specialization who are capable of understanding our clientele's business, thereby enabling the development of the best architectural models to allow the creation of high quality, modular, secured, optimized systems
In our company, we like to say that: "We create virtual worlds", and that "We are the missing piece of our Client's puzzle"; we are the Puzzle Software Company.
Puzzle Software offers:
Permanent employment
Competitive salary package
Work with experienced software developers who have been in programming business for more than 10 years
An opportunity to create real Virtual worlds using your senior software expert experience, and to be a part of them
Commitment to only one project at a time
Open doors to the Scrum community
Participation in the development of projects financed through venture capital
Excellent working conditions and no overtime
Meet Our Team and check their satisfaction with working conditions in Puzzle Software. Also, read more about our COMPANY CULTURE and find out what the privileges of our employees are.