Mesto:
Beograd
Datum postavljanja:
13.10.2016.
Rok:
12.11.2016.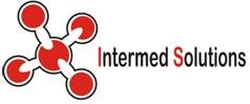 is trusted and recognizable company in Healthcare sector, consisted of experienced and dedicated IT professionals, which all share passion in providing top of the line software solutions
For office in Belgrade we are currently looking for:
SYSTEM ADMINISTRATOR
Profile
Confirmed experience (minimum 4 years proven experience) in system architecture design, hardware and software installation and, in network security solutions.
Qualifications
MS Windows Server 2012
MS Exchange 2013/2016
MS SharePoint
Virtualisation VMware - HyperV – Virtual Box
Linux (Red Hat, Suse, CentOS)
Antivirus – Firewall – Proxy server
Active Directory
DHCP, DNS, Cisco VPN, Cisco Router
Oracle SGD knowledge is a plus.
Personal Competencies
Excellent verbal and written English communication skills
Strong analytical reasoning and problem solving skills
Strong teamwork skills and ability to work as member of a global team
Ability to work in escalated situations
Travel over USA, EU
Responsibilities
Support the existing or build the new infrastructure and ensure stability, integrity, and efficient operation of the overall company infrastructure solutions that supports core organizational functions.
Responsible for the day to day support and maintenance.
Providing recommendations in establishing technology based policies and procedures for entire organization
Perform preventive maintenance
Benchmarking and tuning server hardware and software for optimal system performance
Perform ongoing server and security audits
Set-up baseline work stations/laptop configuration
With offices and clients throughout the world, we offer the opportunity to work within a truly global organization. We can offer you a challenging and exciting career with an excellent salary and benefits package.
If you are interested, please send your resume in English only.
Deadline for applications: 12.11.2016.